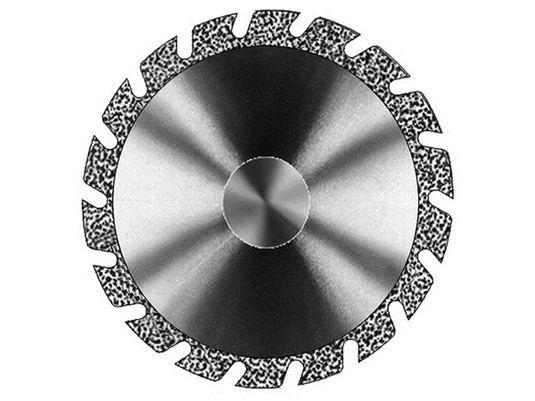 Product Details

Configurations

Resources
Serrated, double-sided. For clockwise rotation only. Plaster/stone, separation of teeth and refractories. Max cutting depth 11.5 mm. Not recommended for ceramics. Sold individually. Other features and benefits include:
Coating: 3,0
Size Ø: 300 1/10 mm
L1 in mm: 0.30 mm
Maximum Speed: 15,000
Indications for Use
Model fabrication.
Handpiece Shank:
8964.HP.300 mm (Item Number: 1902095): available individually.