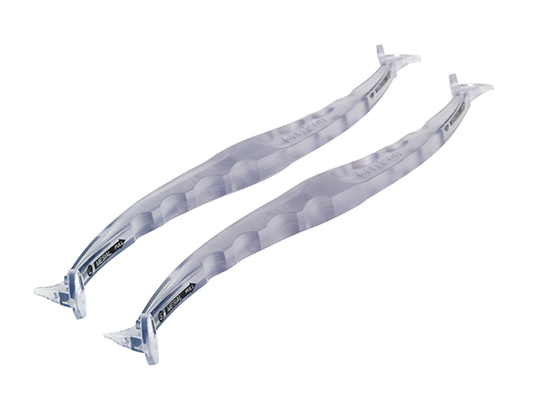 Product Details

Clinical Technique

Technical Details

Video

Configurations

Resources
PerForm™ puts YOU in control.
The PerForm Proximal Contact Instrument is a cure-through contact forming instrument you press directly into the first increment of uncured composite on Class II restorations. Apply mesial or distal pressure to place the interproximal contact where you want and cure.
PerForm allows you complete control over the location—both the height and breadth—of the contact on Class II restorations. Whether you're using one of the popular sectional matrix systems, traditional Tofflemire-style matrices or retainerless systems like ReelMatrix.
Indications for Use
Class II, Crown Build Up / Post / Core procedures.
How PerForm Works
Place the first composite increment. Press PerForm into the uncured composite and either push distal (fig. 1) or pull mesial (fig. 2).

Place the curing light directly on the Fresnel lens and cure (fig. 3).
Garrison PerForm Proximal Contact Instruments Sizes
Learn what the PerForm Contact Instrument is used for and how you can use it.
Garrison PerForm Contact Instrument Small [CF100] (Item Number: 066208): 2-Pack
Garrison PerForm Contact Instrument Large [CF200] (066209): 2-Pack
Garrison PerForm Proximal Contact Instrument Assorted Kit [CFK01] (066204) includes:
1 x PerForm Contact Instrument Small
1 x Perform Contact Instrument Large