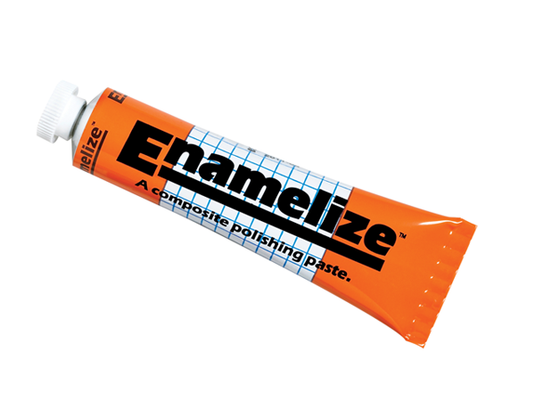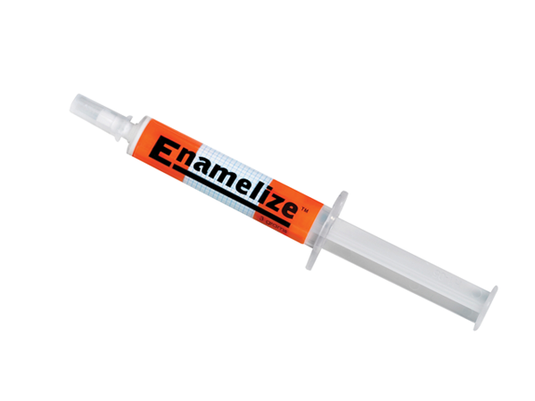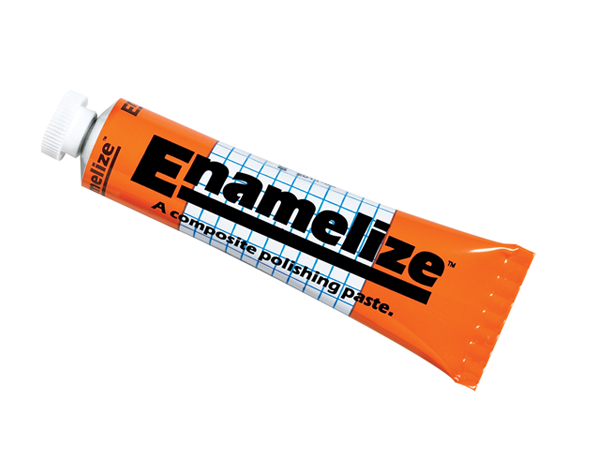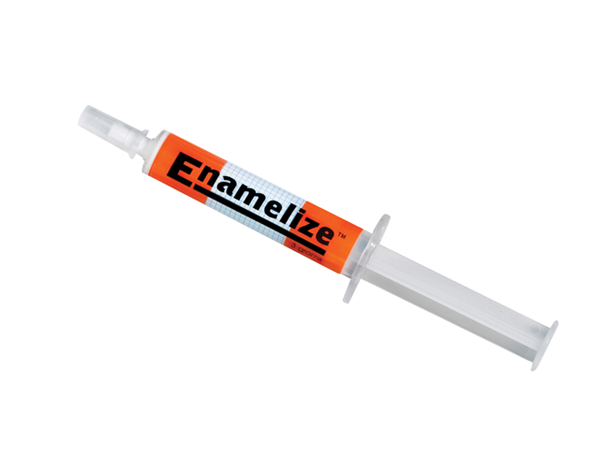 Product Details

Video

Testimonials

Configurations

Resources

Accessories
Enamelize™ is a Cosmedent® top-seller aluminum oxide polishing paste that creates a beautiful final polish on composites, porcelain, metal and natural tooth structure.
Use Enamelize Aluminum Oxide Polishing Paste to retain surface texture and simultaneously deliver a high luster for virtually any restoration - microfills, hybrids, gold, amalgam - and even natural dentition after prophylaxis. Enamelize also enhances the final porcelain polish after diamond polishing - all that's required is gentle buffing with FlexiBuff using very light pressure.
Indications for Use
Enamelize is indicated for polishing of dental composite materials, all metal restorations as well as after diamond polishing paste on porcelain restorations and after use of prophy paste on natural dentition.
Newton Fahl, Jr., DDS, MS with the Fahl Center gives us a quick tutorial on using Enamelize with FlexiBuff to add that final polish to your restorations.
How to get a better polish on your next composite restoration with Dr. Jason Smithson.
"Enamelize is my go-to polishing paste for final finishing of all ceramic and composite restorations. The aluminum oxide paste gives extremely high luster, especially when used in conjunction with the FlexiBuff. The product is reasonably priced, user-friendly and most of all, very easy to remove with water spray. Highly recommended."
Dr. Jason Smithson
"Enamelize and FlexiBuff combined help me recreate the gloss of natural enamel with my composite work, even when I place strong secondary and tertiary anatomy."
Newton Fahl, Jr. D.D.S
"I love the flexibility of the buffs! It really allows me to hug the contours of the tooth when polishing. Combine the FlexiBuffs with Enamelize and you get the highest luster and polish of your restoration."
Amanda Seay, DDS, AAACD
Enamelize Tube (Item Number: 560100): 36 g tube

Enamelize Syringe (560103): 3 g syringe