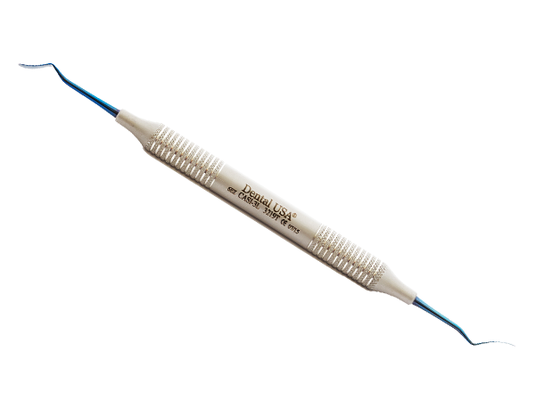 Product Details

Video

Configurations
CASI instruments can be used to shape your composite from start to finish. These instruments feature built-in curvature to help you create natural contours quickly and efficiently. Features and benefits include:
Sharp tail-end helps reach into tight interproximal areas and trim excess material
3C (wide blade) is designed for canines and centrals
3L (universal blade) can be used to shape all other anterior restorations
Self-shaper and self-sculptor; a real time-saver

Can be used as a frame or matrix
Titanium, non-stick surface
Unique curvature and flexibility make it easy to spread and smooth your composite
Get the most out of polishing your composite restorations with Cosmedent's Mini FlexiDiscs.
Dr. Carlos Sanchez shows you how to use the CASI instrument in emergency class IV restorations.
CASI Instrument (sold individually):
3C (Item Number: 065109): wide blade

3L (065110): universal blade