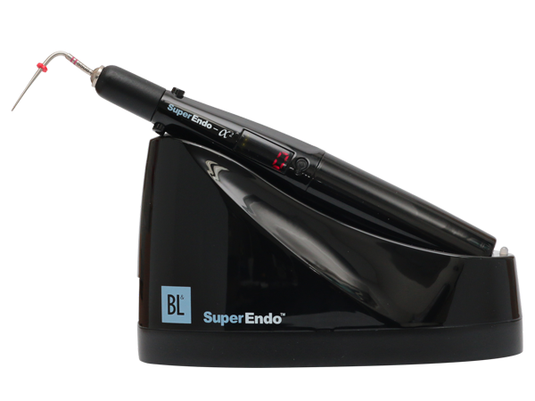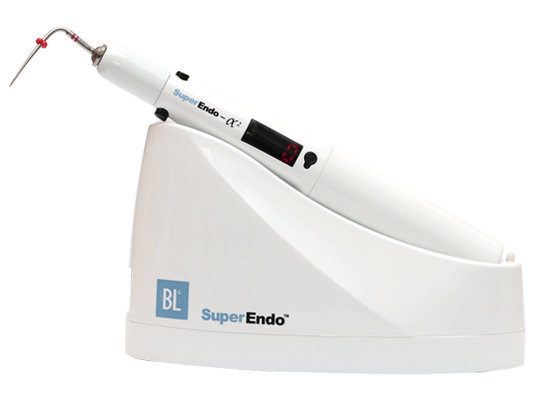 Product Details

Video

Configurations

Resources

Accessories
The Alpha A2 cordless heat source is a well-designed multitask, precision obturation instrument for warm gutta percha techniques. A2's unique design offers 3-dimensional obturation, temperature control, as well as the convenience and ergonomics of a cordless product. Other features and benefits include:
Temperature setting is reached within seconds
4 precise temperature settings
Accurate and consistent temperature control
Variable positions for easy access into any canal
4 hours of continual usage on a single charge
Balanced weight distribution for ease of use
Cordless – for unrestricted freedom of movement plus reduces hand and wrist fatigue
Ergonomic grip – for ease of handing
Variety of pluggers and instruments to suit any tooth and warm GP obturation technique
New

polycarbonate shell with UV coating for added durability
Continuous Wave Condensation Technique with B&L Biotech Alpha A2.
Demonstration of B&L Biotech Alpha A2 and Beta in use.
Alpha A2 Starter Kit is available in White (Item Number: 840904) or Black (840900) and comes with:
Alpha A2 Cordless Obturation Device
Power adaptor and power cord