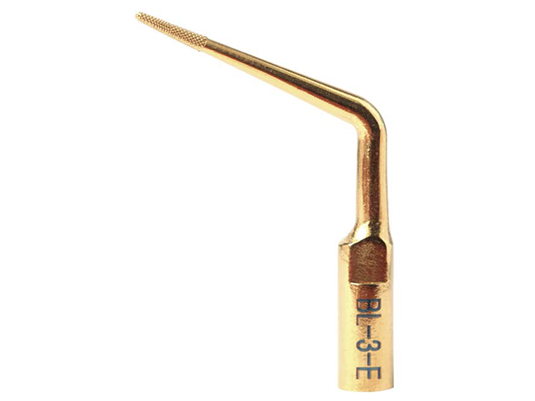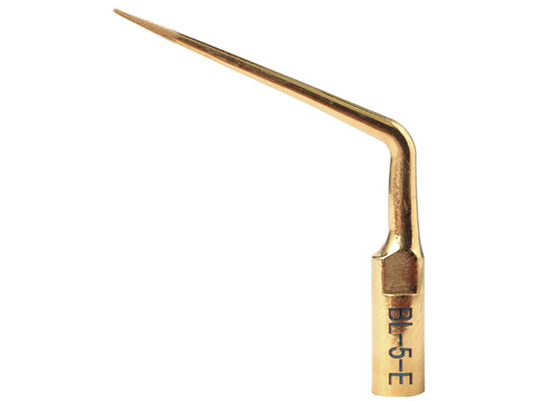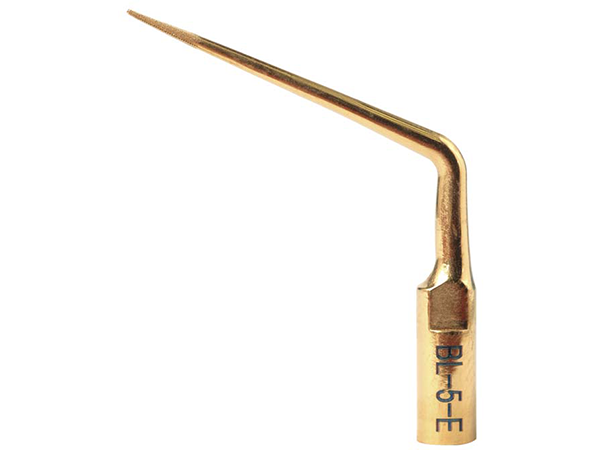 Product Details

Technical Details

Configuration
BL Endodontic Ultrasonic Tips are specifically designed for conventional or micro-endodontic treatment: locating concealed orifices, removing the secondary and calcified dentin inside the cavity or pulp stones, and other re-treatment procedures.
Unlike conventional diamond-coated endodontic tips, BL Tips have sharp abrasive micro-projections integrated into the tip that are ideal for removing dentin, as well as for locating MB2 canals in maxillary first and second molars and other hidden canals. BL Tips have a significantly longer life span than diamond-coated tips providing low wear and durability as well as ensuring biocompatibility due to their uniform cutting projections.
The end of the BL Tips comes in a variety of shapes and sizes making it convenient for the doctor to effectively control the amount of dentin removed. BL Tips are useful not only in accessing the root canal but also in enlarging the coronal aspect of the root canal because the end of the tip works in every direction.
100-micron Micro-Projections – Ideal for removing larger quantities of dentin
50-micron Micro-Projections – Ideal for more precision-based refinement
Two types of tips to fit almost all piezoelectric ultrasonic units
Type A fits most piezoelectric units ie: Acteon (Satelec), NSK, Spartan, etc.
Type B fits all EMS units
BL-1-A (Item Number: 841100): available individually
BL-1-E (841101): available individually
BL-3-A (841110): available individually
BL-3-E (841111): available individually
BL-5-A (841104): available individually
BL-5-E (841105): available individually
BL Tip Wrench (841112): available individually