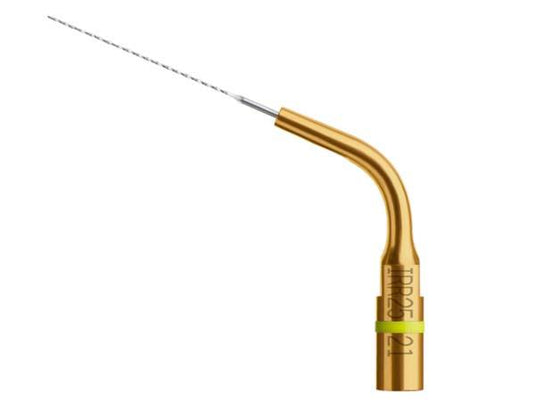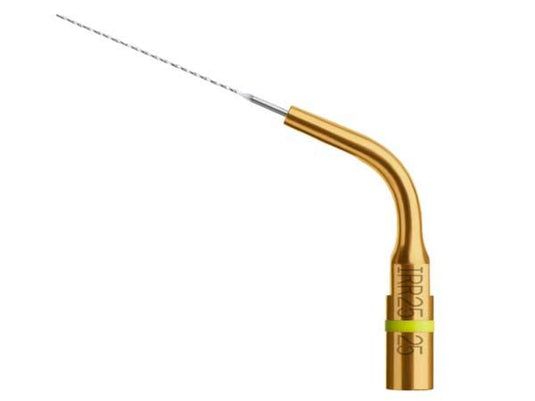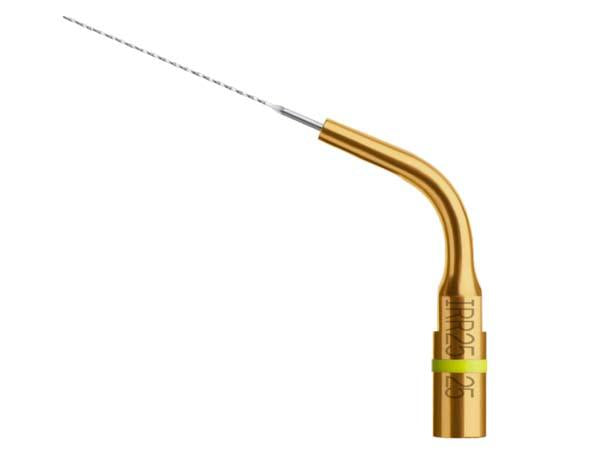 Product Details

Video

Configurations

Resources
Irrisafe™ files are used for irrigation once the root canal has been prepared. They possess non-cutting threads and a blunt working-end designed to safely remove smear layer, dental debris and bacteria in the root canal. The blunt-end prevents any perforation to the apex or to the canal walls.
IrriSafe Passive Ultrasonic Irrigation Files from Acteon® are used during Passive Ultrasonic Irrigation (PUI) with Sodium Hypochlorite (NaOCl). IrriSafe guarantees a better prognosis for the non-surgical endodontic treatments. Other features and benefits include:
Efficiently cleans and disinfects the root canal
The shape improves microstreaming and microcavitation in fluids
Noncutting rounded end prevents damaging the apical constriction
Use during passive ultrasonic irrigation (PUI) with sodium hypochlorite (NaOCl)
PUI improves the sealing of a root canal filling
See how the Irrisafe tips make passive ultrasonic irrigation an effective means of canal cleaning and disinfection.
See the entire line of NEWTRON ENDOSUCCESS ultrasonic tips for retreatment, apical surgery and other endodontic treatments.
K25/21mm Files (Item Number: 823805): 4-pack
K25/25mm Files (823806): 4-pack
K20/21mm Files (828024): 4-pack
K20/25mm Files (823808): 4-pack