Welcome to the Endodontic Movement
Treat - Preserve - Restore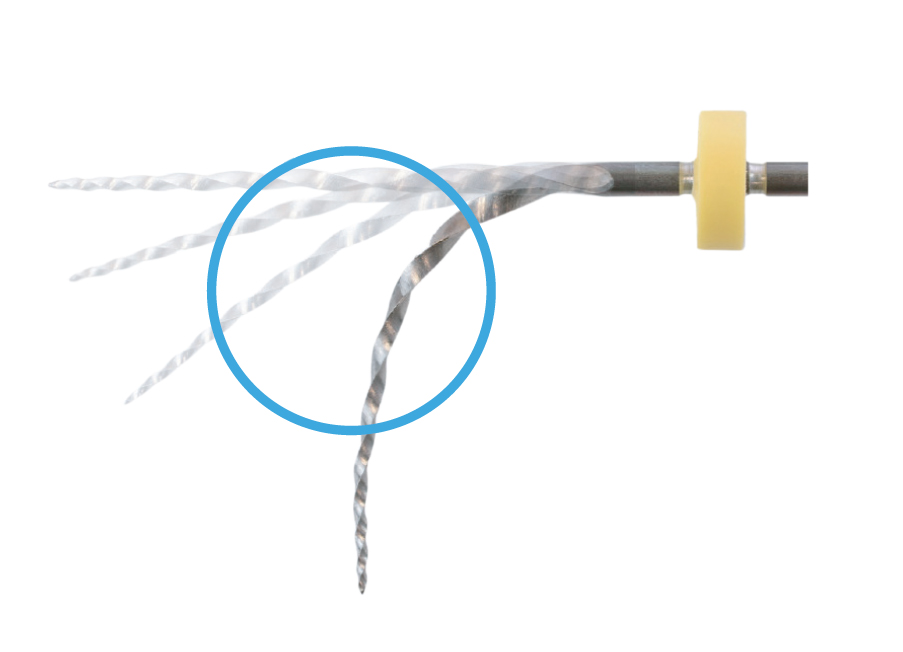 Strong, Flexible, Designed for minimally invasive treatment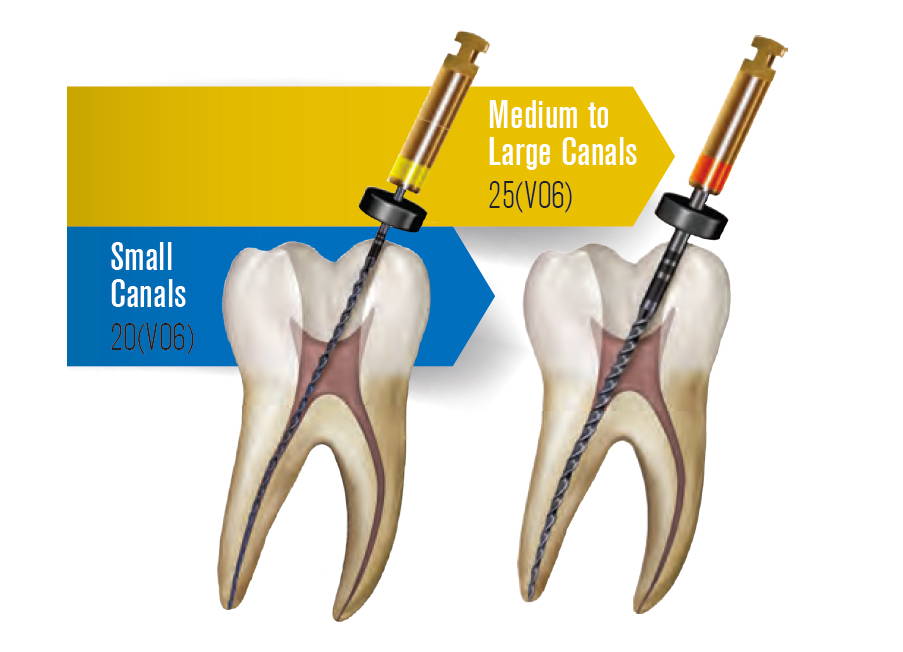 1-2 File Shaping-Finishing System for small and medium to large canals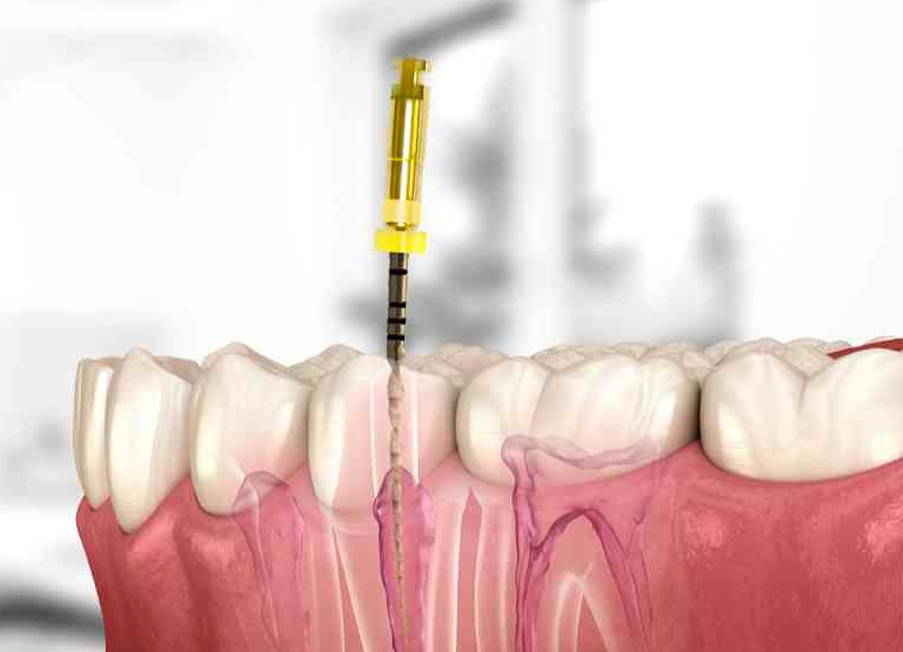 Files are engineered for flexibility and to cut dentin with great efficiency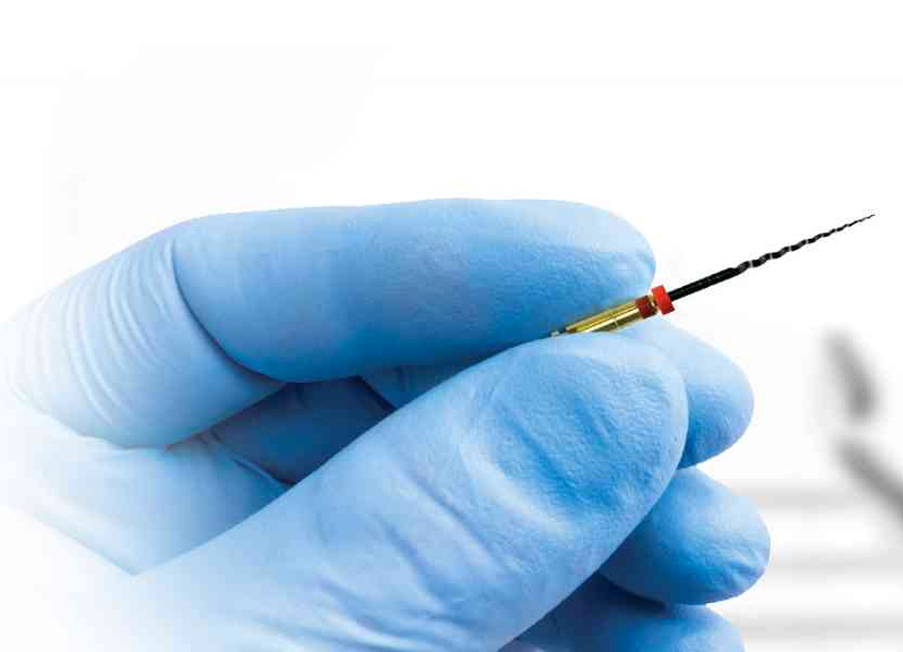 SS White®'s Files are small but mighty instruments-of-choice for the general dental practice

Over 175 Years of Dedication
SS White®'s advancements are helping to create the masterpieces that are improving patient satisfaction and your bottom line. Few companies can trace a corporate history with a bedrock of innovation that spans back to 1844. Today, SS White Dental is a family owned and operated U.S. based business with more than 250 employees and worldwide distribution. Its corporate roots are found in the history of Samuel Stockton White, who began his career as an apprenticing dentist and ventured into his own business in 1844, manufacturing porcelain teeth in Philadelphia, Pennsylvania. The company proudly bears the name of its founder and continually maintains its original objective: better products for better dentistry.
SS White Endodontics features Carbide burs and Diamonds, as well as File Systems representing the next generation of the minimally invasive RCT. SS White Endodontics delivers a holistic strategy that focuses on conserving as much of the tooth as possible through minimally invasive dentistry.
Welcome to the Endodontic Movement.
More Flexibility, Lower Cost*
SS White File Systems are the most efficient and effective endodontic file systems in the world.
9 out of 10 referring dentists have experienced frustration in restoring endodontically treated teeth.* SS White®'s Endodontic File System is the instrument-of-choice for the general dental practice.
The File System is engineered for flexibility and to cut dentin with great efficiency, while reducing the potential for over-preparation.
Same sizes, lengths and tapers enable you to continue with the same treatment protocol you use with other file systems while conserving

more dentin.

Shaping files cut dentin throughout the canal with greater efficiency, reduce the potential of over-preparation.

SS White File flexibility dramatically reduces cyclic fatigue, and efficient prepares even the most complex and curved anatomy.

SS White Multi Tapered File Designs insure the strength required to avoid file breakage.

Explore SS White Endodontic Collections
Establishing safe and predictable canal patency and precision to root canal procedures
The DCTaper™ NiTi Rotary File System is a 2-file shaping system offering ease of use, efficiency, conservation, safety, flexibility and strength. Safe-Core™ parabolic core design offers strength to guard against separation and high flexibility for successful navigation of even the most curved canals. Facilitates deep apical shaping to create better access for irrigation and cleaning, and 3D obturation. Unique variable taper instrument design creates conservative coronal shape and preserves dentin. Strongest tested file system on the market.
Efficient root canal shaping with ONE file at ½ the cost! ExactFlow™H Files are manufactured to comparable size, length and taper as the Dentsply® WaveOne® Gold series. Achieve predictable results with no change to your current treatment protocol.
• Proprietary Heat-Matrix™ technology enables ExactFlow™H files to deliver optimal strength.
• Dedicated matching ExactFlow™ gutta-percha and paper points for efficient obturation.
• Single file system offers ease of use and greater efficiency.
• ExactFlow™H files can be sterilized for re-use for a lower cost-per-procedure.
• ExactFlow™H files are 100% guaranteed against separation.
Engineered with Heat Matrix technology, Increase flexibility while easily cutting through dentin
The ExactTaper and ExactTaper H files are the instrument of choice for the general or endodontic dental practice. ExactTaper and ExactTaper H files allow the safe navigation of the canal. The tapered design enhances smooth transportation of the file through tissue and debris. Same sizes, lengths and tapers enable you to use the same protocol or technique you use with Edge Taper Platinum™ file and 3X the cyclical fatigue strength of similar ProTaper® Gold files.
Preserve What Matters… Pericervical Dentin. Finally a file system that actually delivers!
How can an engineered file with .8 MFD be so strong yet offer ideal flexibility for challenging canals? EXACTTaperH DC™ brings on the heat! SS White's proprietary heat annealing process enhances the metallurgy resulting in a file system that is 33% smaller than ProTaper Gold®*, yet 58% stronger and 250% more flexible. Enjoy a smaller, smoother, and simpler file system designed for preserving tooth structure and better outcomes for your patients.
EXACTTaperH DC™ files have a variable taper with a maximum flute diameter of .8MM to allow for better negotiation of the canal while preserving more tooth structure.
The proprietary heat annealing process of EXACTTaperH DC™ files provides for exceptional controlled memory, superior strength, and flexibility.
EndoGuide® Burs are specifically designed for precise straight line root canal access.
42% of retreatment in molars is due to canals being missed during the first root canal treatment. EndoGuide was co-developed with leading endodontists to be "three tools in one", and has been proven to be more efficient and more precise in troughing to remove pins, posts or broken files, finding canals in both molars and anteriors, and accessing calcified canals.
SS White Dental as a manufacturer has always strived to bring high quality dental products to market, to enable practitioners to work more accurately and precisely, and to maximize comfort and quality for each and every patient who enters a dental office. The enthusiasm of Dr. White exists still today in each and every employee, as we continually work toward creating innovative products which will advance dentistry.
Clinical Research Dental proudly carries Root Canal Access burs, Dentin Conservation NiTi File System, and Rotary Endodontic File Systems.
Buy SS White products in Canada exclusively at Clinical Research Dental.
Visit SS White Dental website: www.sswhitedental.com.