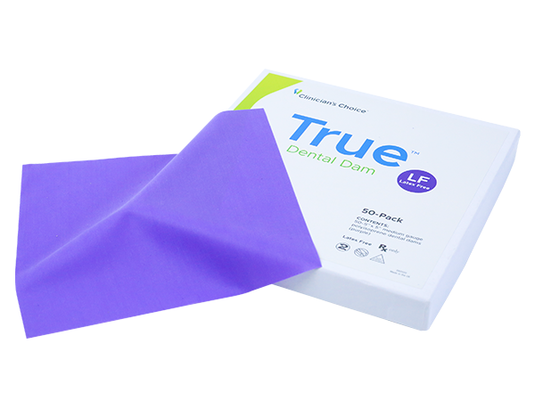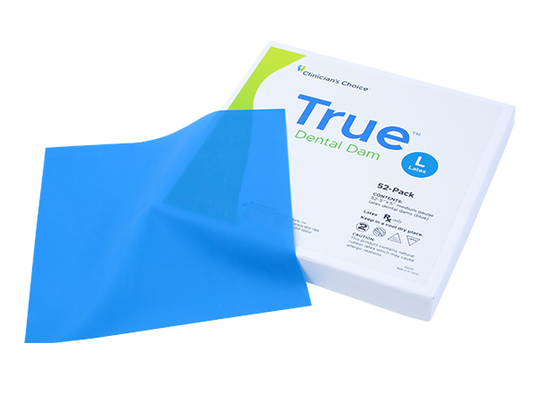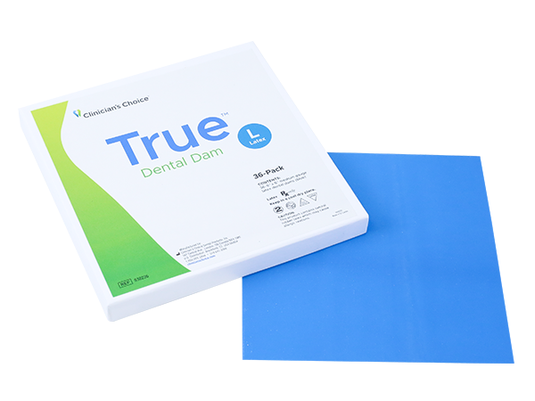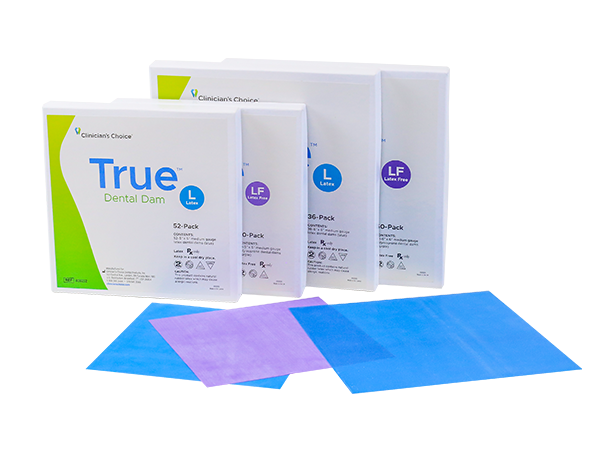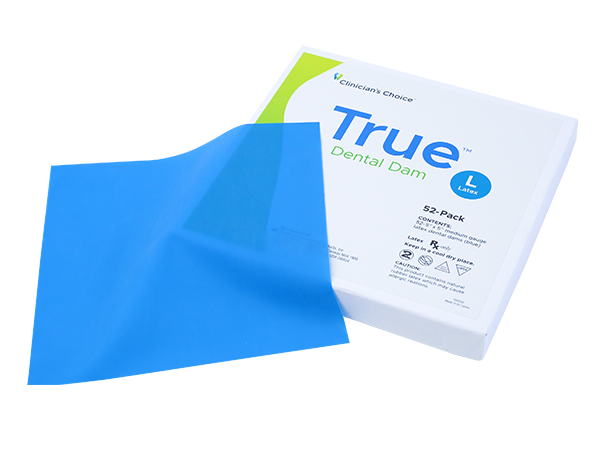 Product Details

Video

Configurations

Resources
Clinician's Choice® True™ Dental Dam provides the fit, seal and isolation you demand for better clinical outcomes. Features and benefits include:
Easily punched, stretched and placed supporting effective and efficient isolation set-up procedures.
Glides smoothly through contacts and tucks into the sulcus allowing for true placement confidence.
Exceptionally durable and tear-resistant, delivering the seal and tissue protection you expect.
Helps to reduce aerosol contamination to create a clean, clear operative field.
Available in medium or heavy gauge, 5" x 5" or 6" x 6" latex (blue) and latex-free (purple) options.
True Dental Dam Medium Gauge, Latex-Free are available in the following sizes:
5x5 in 50-Pack (Item Number: 838200)
6x6 in 50-Pack (838201)
True Dental Dam Medium Gauge, Latex are available in the following sizes:
5x5 in 52-Pack (838252)
6x6 in 36-Pack (838236)
True Dental Dam Heavy Gauge, Latex-Free are available in the following sizes:
5x5 in 50-Pack (838202)
6x6 in 50-Pack (838203)
True Dental Dam Heavy Gauge, Latex are available in the following sizes:
5x5 in 52-Pack (838253)
6x6 in 36-Pack (838237)