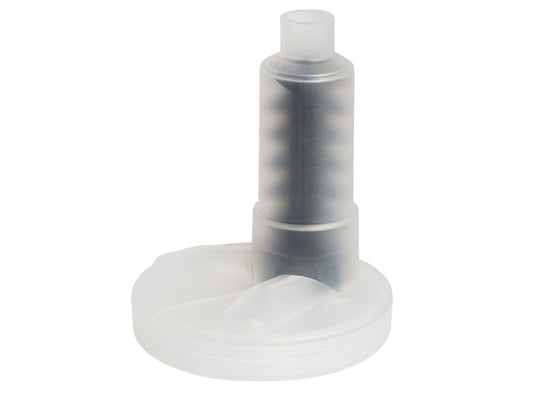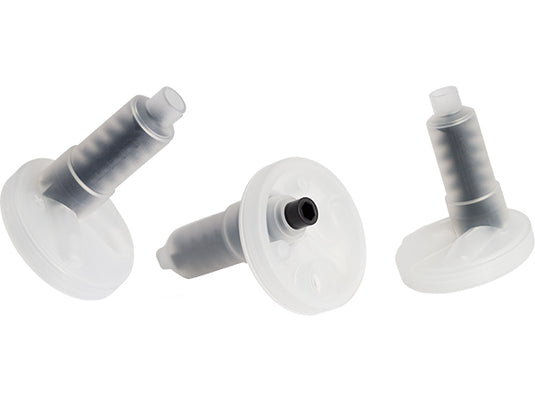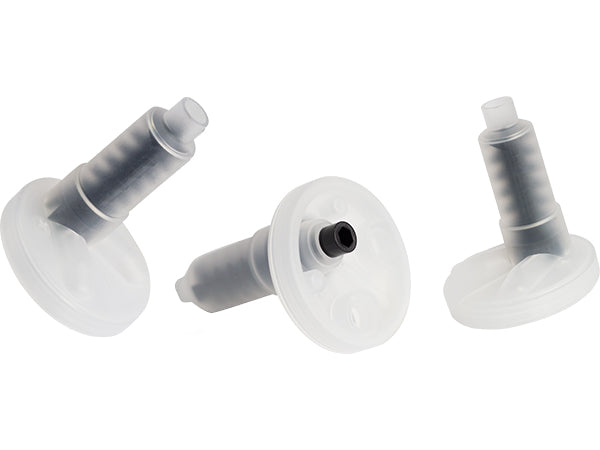 Product Details

Technical Details

Configurations
Clinician's Choice® PowerMix 120mL Dynamic Mixing Tips are indicated for use with PowerMix cartridges such as Affinity Heavy Body and InFlex.
Pull the locking ring upwards until it clicks.

Line up the metal mixing shaft of PowerMix with the corresponding part (in black) of the mixing tip. Push in lightly. Turn the mixing tip slightly and continue pushing until the 2 circular recesses on the back of the mixing tip line up with the corresponding outflow openings of the cartridge. Push in firmly until it bottoms out.

Press down the locking ring firmly to ensure that the mixing tip and the cartridge are fully engaged.
Removing the Mixing Tip
Pull the mixing tip locking ring all the way up and remove the mixing tip by using a slight rocking motion while pulling.
PowerMix Dynamic Mixing Tip (Item Number: 033539) 50-Pack.