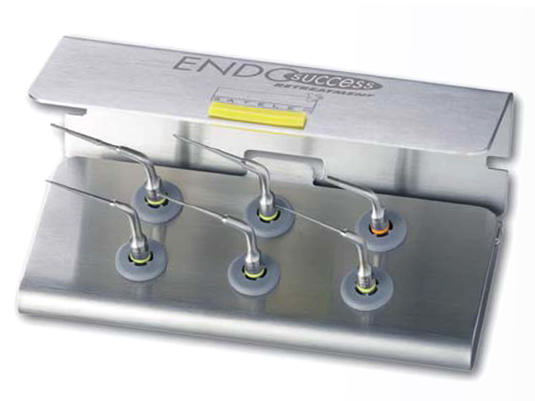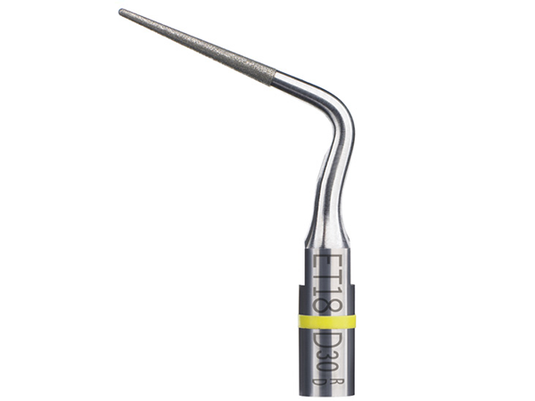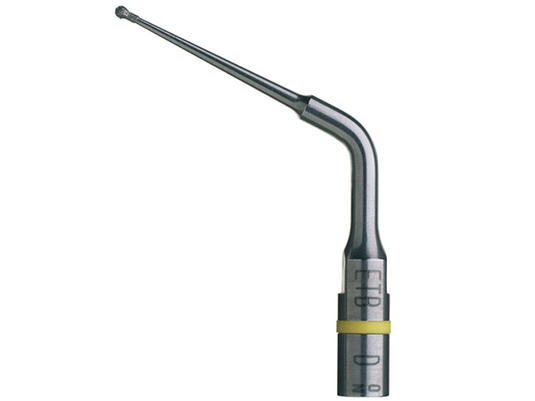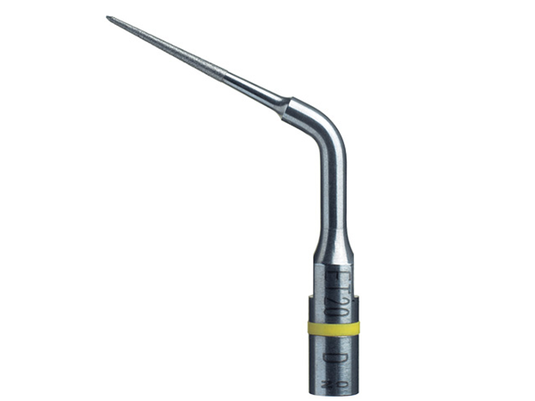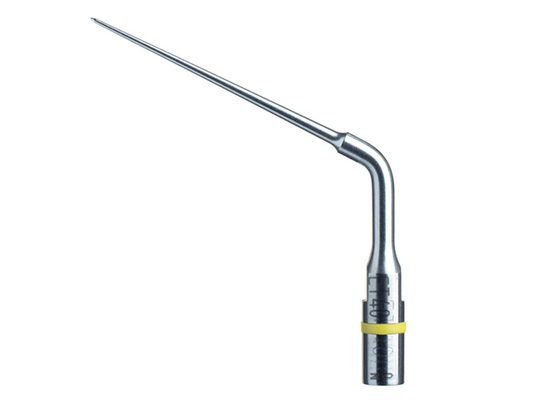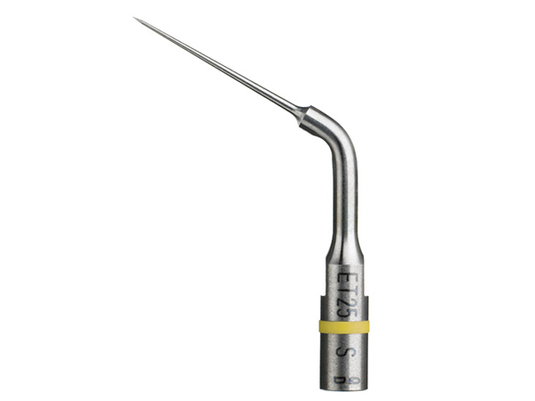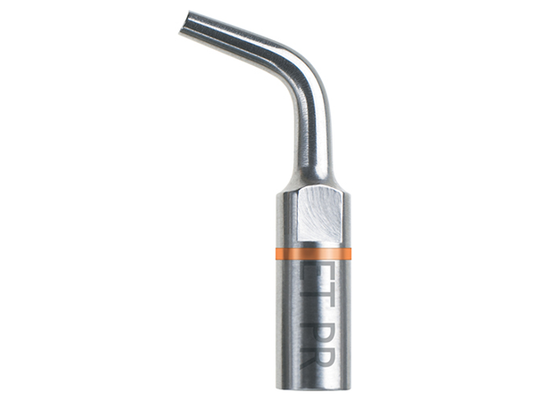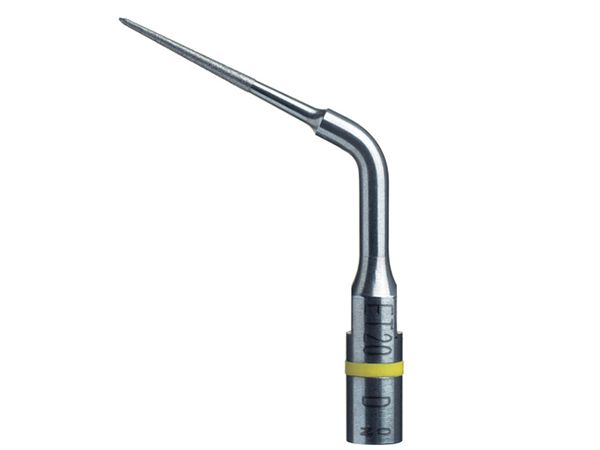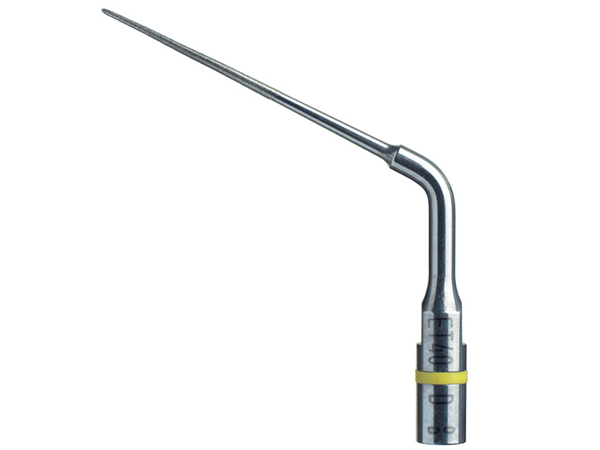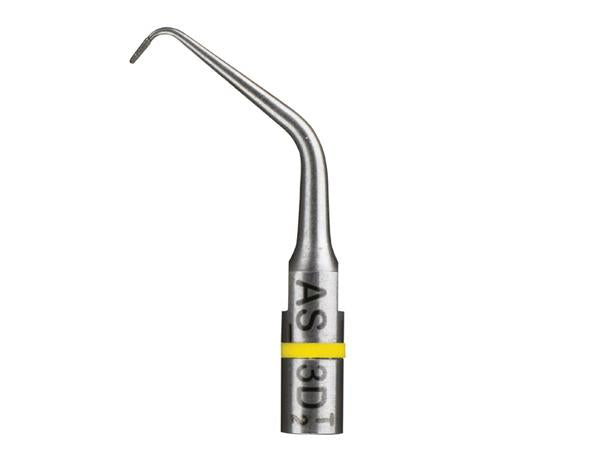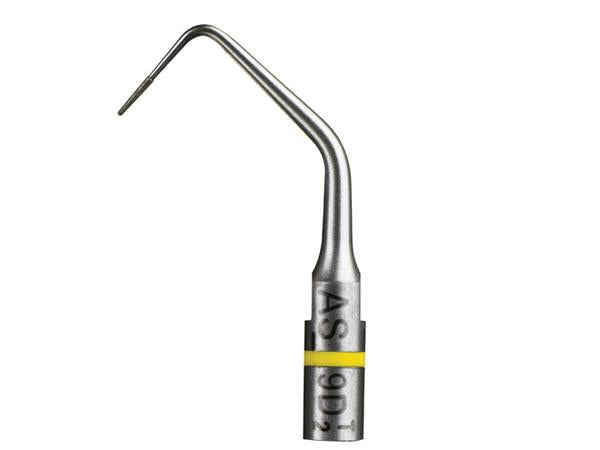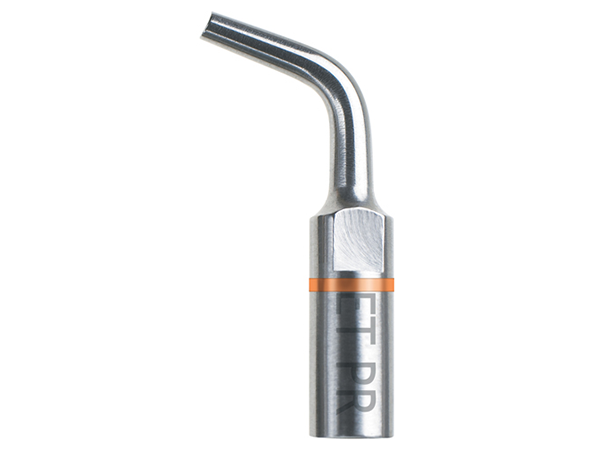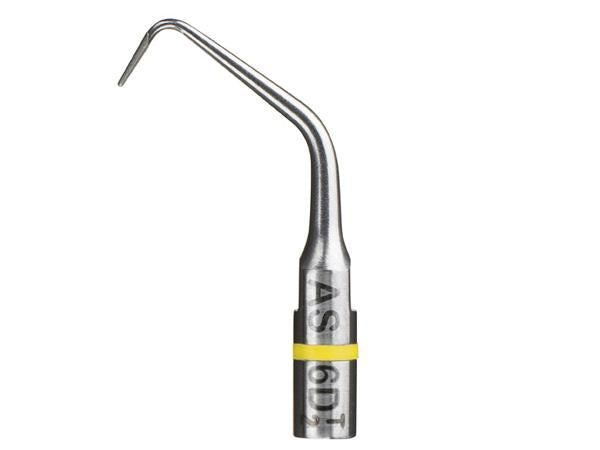 Product Details

Technical Details

Video

Configurations
Acteon EndoSuccess™ Ultrasonic Tips generate perfectly linear movement, are made from high-quality exclusive alloys for a variety of endodontic applications. Most tips have built-in water ports when cooling of lavage is required, but may be used dry in some cases.
Suggested Applications:
Canal Access Preparation:
ET18D: This diamond coated tip is the workhorse
Chase calcified canals, or locate same
Coronal shaping in ovoid cases
Endodontic Access refinement
Removal of overhangs or filling materials
ETBD: This Ball-shaped diamond-coated tip is safe for finding elusive and calcified canals. Its round shape ensures safety.
ET20: Retreatment Tip used in the 1st coronal third for extraction of filling material, silver points, broken instruments, as well as removing of debris and the smear layer.
ET20D: Popular tip for obstruction removal in the coronal third of the root or troughing in the coronal third.
ET 40D: for removal of material in the middle third.
ET 25 Series (ET 25, ET25S, ET 25L) is a Titanium Nobium tip which allows perfect transmission of the Ultrasonic vibrations and tip flexibility. It is ideal for retrieving broken instruments.
ET PR: Post removal tip uses vibration to loosen metal posts.
Apical Surgery:
AS3D Tip: is intended for apical surgery of anterior teeth. It should be used without pressure, at the lowest possible effective power.
AS9D Tip: is for complex cases and allows preparation of the root canal up to the coronal third.
AS6D Tip: second instrument in the sequence, it should be used to obtain a preparation length of 5mm at least.
ASLD Left Tip: recommended for apical surgery of premolars and molars. This instrument should be used with very light pressure.
ASRD Right Tip: recommended for apical surgery of premolars and molars.
Endo Success Retreatment Kit
Endo Success Apical Kit
ET18D tip removing pulp stone:
Access cavity preparation.
ET18D & ETBD:
Canal access and localization.
EndoSuccess Retreatment Kit (Item Number: 820737):
1 x ET18D tip
1 x ET20 tip
1 x ET25 tip
1 x ET25S tip
1 x ETBD tip
1 x ETPR tip
Metal holder
Autoclavable universal wrench
EndoSuccess Apical Surgery Kit (820069):
1 x AS3D tip
1 x AS6D tip
1 x AS9D tip
1 x ASLD tip
1 x ASRD tip
Metal holder
Autoclavable universal wrench
Tips available as individual units:
ET18D Cavity Access Preparation Tip (828017)
ETBD Ball Diamond Exploration Tip (828020)
ET20 Universal Retreatment Tip (828011)
ET20D Universal Retreatment Tip, Diamond Coated (828013)
ET25 Retreatment Mini Tip (828018)
ET25S Short Endodontic Tip (828021)
ET25L Long Endodontic Tip (828022)
ET40 Long Retreatment Tip (828012)
ET40D Long Diamond-Coated Retreatment Tip (828014)
ETPR Loosening (Post Removal) Tip (828019)
AS3D Apical Surgery Tip (Item Number: 820065)
AS9D Apical Surgery Tip (820067)
AS6D Apical Surgery Tip (820079)
ASLD Left Apical Surgery Tip (820080)
ASRD Right Apical Surgery Tip (820081)