Video Message: Thank you to our CRD Family
We are proud to share that 2020 marks our 35
th
year in the dental industry and want to thank you all for the trust, confidence and guidance you have honoured us with since our company's inception. We are proud to be a Canadian company, serving Canadian dentists and their teams from coast to coast, and we consider you an important part of our organization. Over the years, you have challenged us to deliver
innovative solutions
, inspired us to provide
industry-leading education
, and trusted us as part of your team to help provide
clinical excellence
for your patients. Each of these factors are the pillars of our organization and continue to guide our company forward in service to you.
Today, virtually all Canadian dental professionals, associations and industry partners are facing new protocols, guidelines, and unforeseen practice and business challenges. It has been a truly complicated and uncertain time for our profession and industry. Now, as we continue to prioritize the safety and well being of our team members and you, we are looking forward to ways that we may continue to support you as you re-start your practice over the coming weeks. We realize that it won't be business as usual, and only time will tell when our teams can again meet face-to-face.
As your business partner, we understand many of the challenges you are facing. We also understand that many of you will open your practices at different times and with different levels of comfort. Soon, your CRD representative will be in touch with you to better understand how we can support each of you, and we're prepared to connect in a number of different ways, including video conferencing via Zoom or WhatsApp, as well as by phone, email or text. We can arrange online, live mini clinics for you and your team to discuss techniques, introduce new products, answer clinical questions, or provide procedure demonstrations. When you're ready, in-person meetings can also resume.
Your new website resource - www.clinicalresearchdental.com
We are very proud of our new website, which launched earlier this year. Consider visiting the site to view illustrated techniques, search clinical articles, review upcoming continuing education opportunities and take advantage of simplified online ordering. At your earliest convenience, please visit www.clinicalresearchdental.com to register your account. If you need assistance, connect with your CRD representative or with our website team at 1-800-265-3444.
Continue our learning journey together, virtually
We expect that for the foreseeable future, opportunities for in-person, group learning will be limited. We are actively expanding the very popular, interactive, hands-on courses through the Hands-OnLine LIVE™ learning platform, which offers live hands-on courses taught by leading clinical educators. You can also expect to see our comprehensive online learning options expand to include live technique demonstration webinars, convenient Hands-on Demand programs, and 3rd party education options that we feel will benefit our partner dental practices.
Thank you for being part of our CRD Family. We appreciate the support and kindness you've shared with us, and we look forward to seeing you and your team again, online, on the phone, or in person - when the time is right. For now, please know that we are committed to being your trusted clinical advisor and education partner today, tomorrow and for many years to come.
In good health,
Peter Jordan, CEO
Clinical Research Dental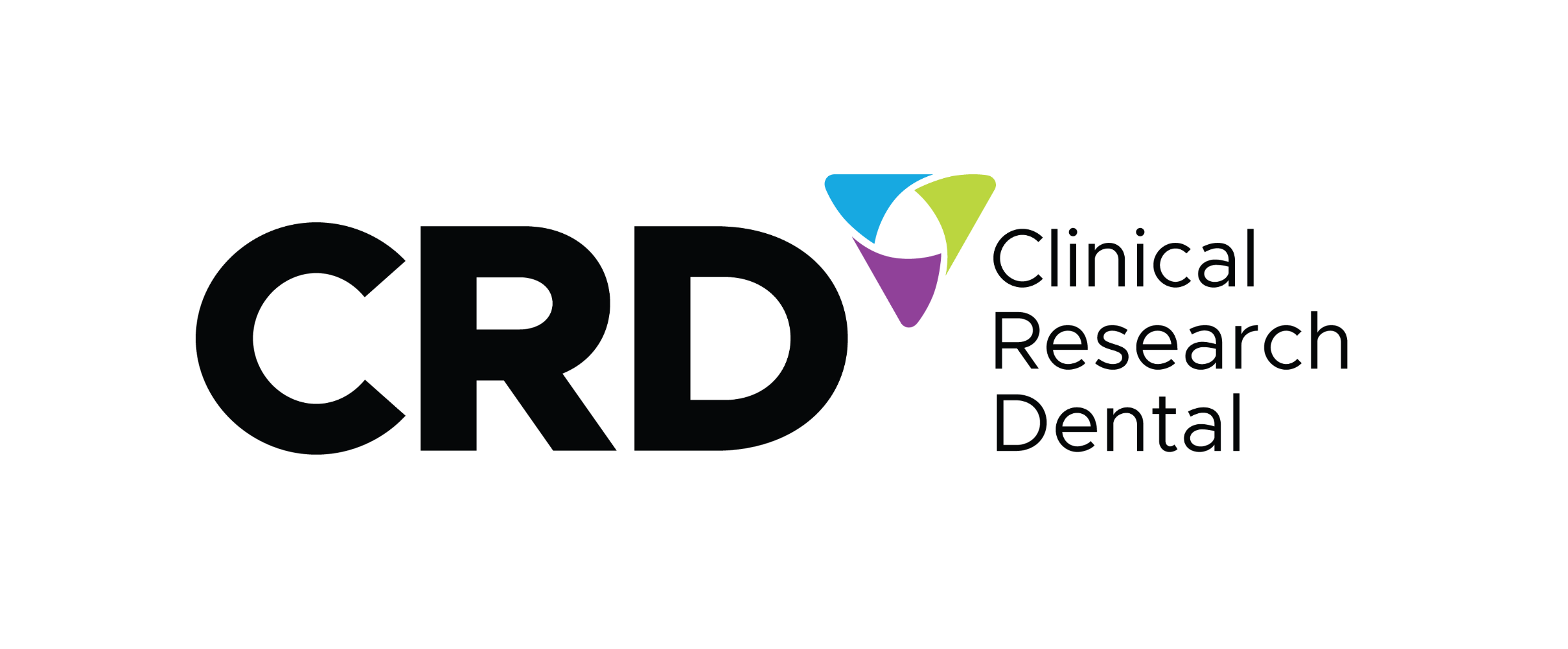 To help celebrate our 35th anniversary, we've updated our corporate identity. The modern new triangle helps us tell the story of our commitment to dentistry in Canada, and reflects our pledge to deliver Innovative Solutions, Leading Education and Clinical Excellence in everything we do.