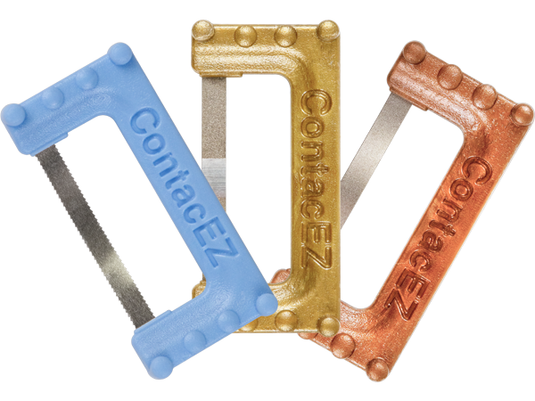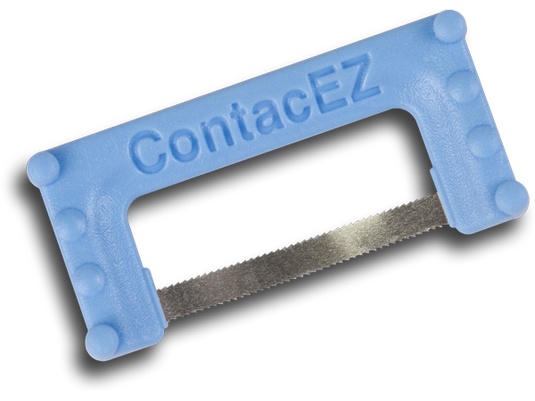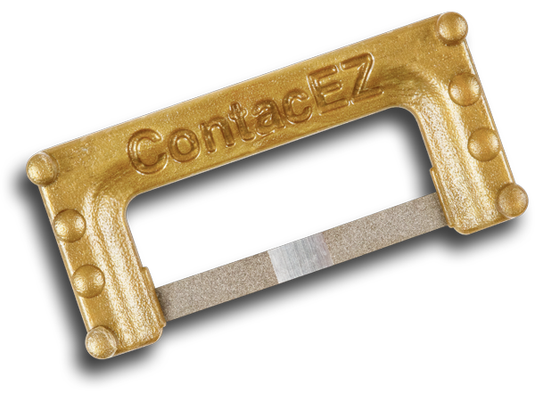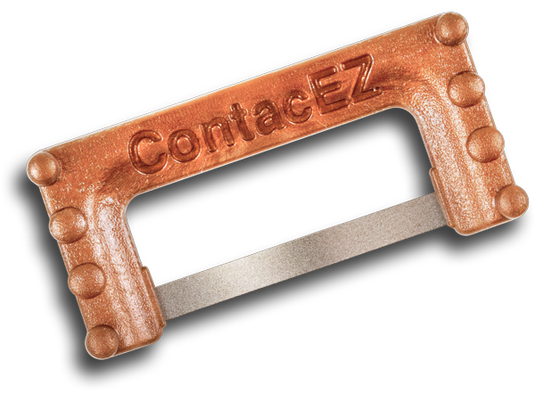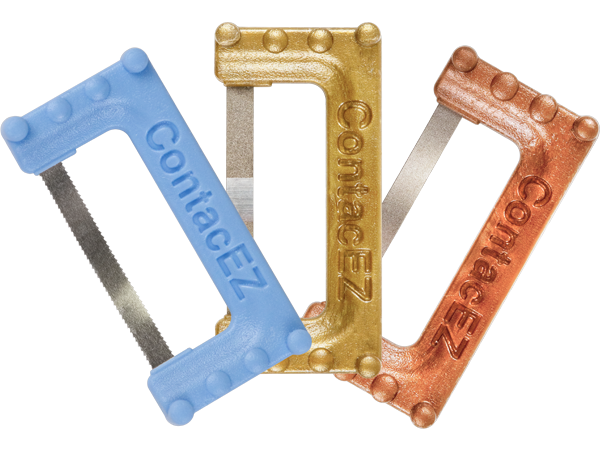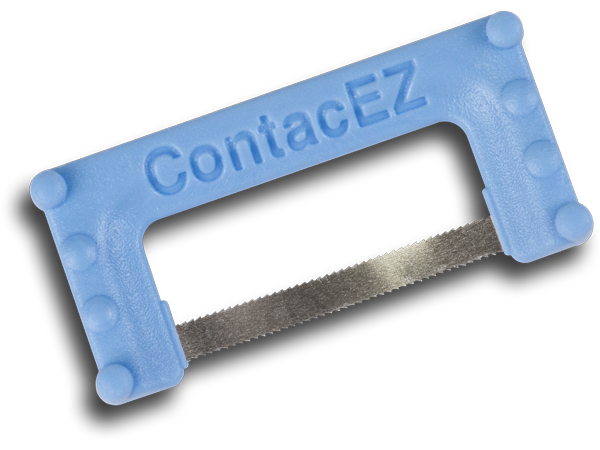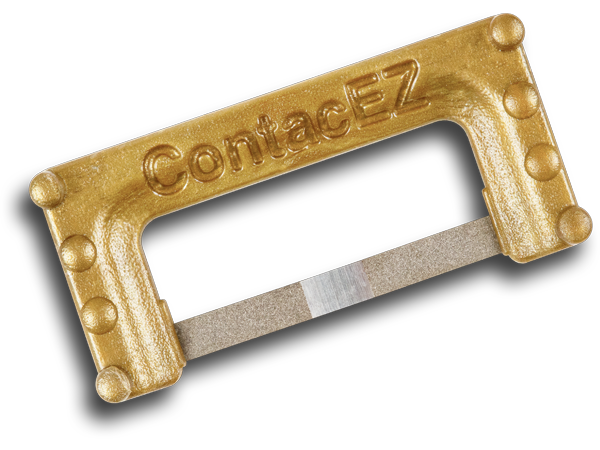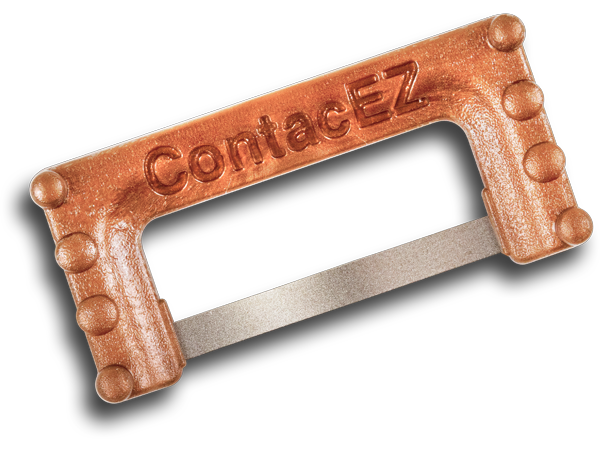 Product Details

Clinical Technique

Technical Details

Video

Testimonials

Configurations

FAQ

Resources
The ContacEZ® Subgingival Strip System is designed to safely and conveniently remove hard-to-reach subgingival rough margins and overhangs and polish the surface to restore a natural finish.
ContacEZ Subgingival Strips are specially designed to access the subgingival area to make overhang removal simple while preventing damage to patients' gingival tissue and lips. In addition, these ultra-narrow strips are perfect for cleaning out cement debris in the subgingival area of the interproximal space after crown cementation. Other features and benefits include:
Ultra-narrow strip for hard-to-reach angles
Built-in flexibility
Will not cut lips and gums
Superior grip and handling
Single-handed, ergonomic design
Autoclavable and reusable
Cut: Use the Blue Narrow Strip when large, protruding overhangs are detected. Using a gentle buccolingual motion, the thin, serrated strip easily accesses the subgingival area and cuts away excess composite material or crown cement.

Trim: Use the Gold Narrow Strip when overhangs are smaller or do not stick out from the tooth. The thicker diamond strip allows you to quickly trim away overhangs and remove cement debris, while the blank central gateway enables smooth access to the interproximal space. This strip is also useful for removing biofilm around a cavity prep in the subgingival area for better bonding of the composite filling.

Polish: Use the Copper Narrow Strip to clean and polish the restoration after removing the overhang. The extra-fine diamond grit restores a healthy and natural finish to the surface of the tooth in one easy step.
The Copper Narrow Strip is the perfect tool for cleaning and polishing the undercut area safely, easily, and conveniently.
"​I use ContacEZ all the time: To open up contact on composite and to clean up overhangs. For new crowns, when the floss can't remove trapped cement, the ContacEZ Gentle Saw cuts and cleans out the cement."
Dr. Daniel Goldberg - Reynoldsburg, OH
Assorted System 24-Pack (Item Number: 208260):
8 x Blue Narrow Strip
8 x Gold Narrow Strip
8 x Copper Narrow Strip
Assorted System 8-Pack (208261):
2 x Blue Narrow Strip
3 x Gold Narrow Strip
3 x Copper Narrow Strip
Individual Refill 8-Pack:
Gold (208262)
Blue (208263)
Copper (208264)
Q: How many times can you sterilize and reuse a strip?
A: For maximum efficiency and functionality, ContacEZ recommends using each strip only 3-5 times before disposal. Depending on your particular usage style, you may be able to use the strips more or less than the recommendation. You can, then, dispose of the strip with normal waste products.