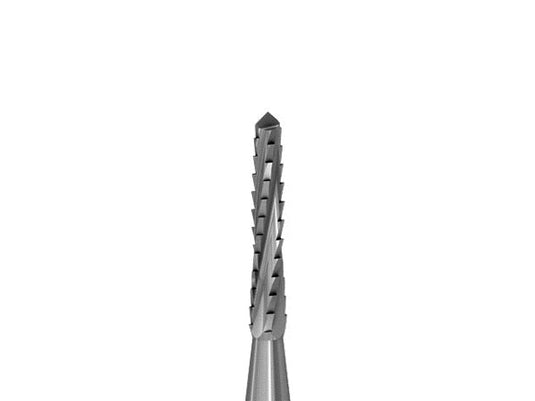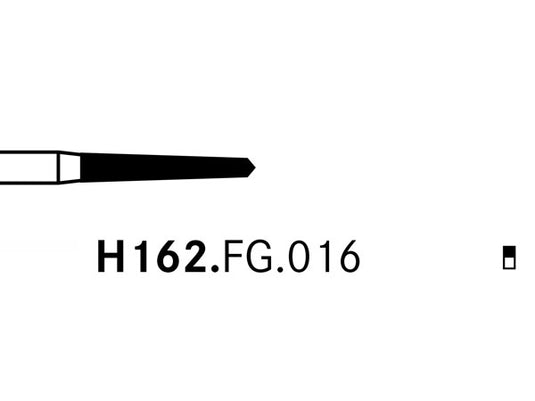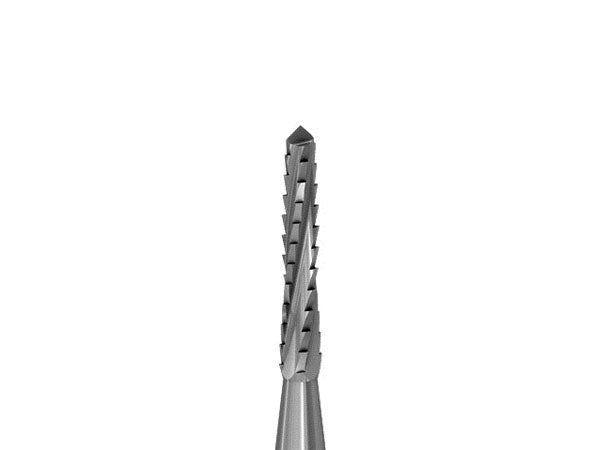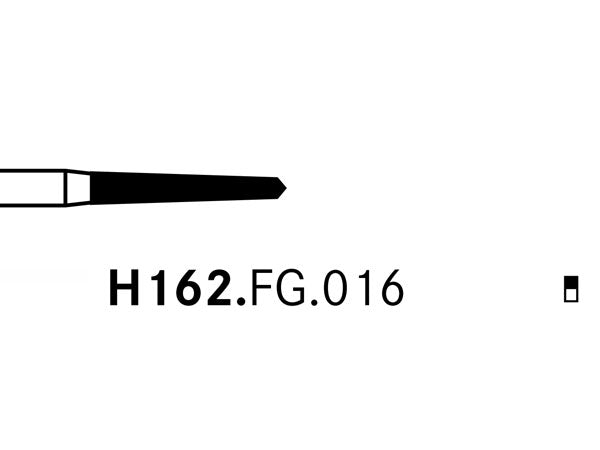 Product Details

Technical Details

Configurations

Resources
Lindemann Bone Cutting bur. Cuts through both metal and feldspathic ceramic portions of a PFM restoration and saves having to switch burs from a diamond ceramic cutter to a metal cutter.
Size: Ø 016 1/10 mm
L in mm: 9.0 mm
Maximum Speed: 160,000
Indications for Use
Bone cuts during osteotomies
Osteoplasty procedures
Bone and bone-lid preparations
Hemisections
Surgical extraction of retained teeth
Apicoectomies
Looking for a way to easily switch to Komet burs? Download and then print a Komet Bur Conversion Card here:
Shank Type
Maximum Permissible Speed Legend
H162.FG.016 (Item Number: 337450): 1-pack.