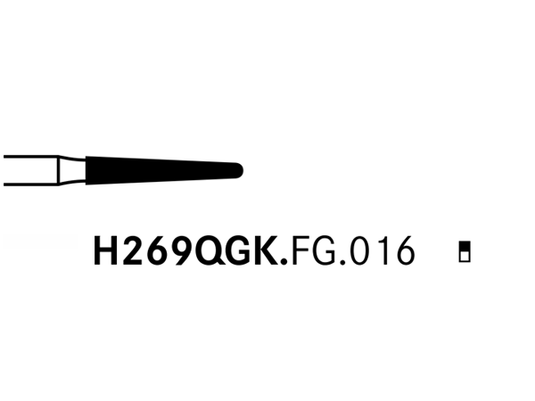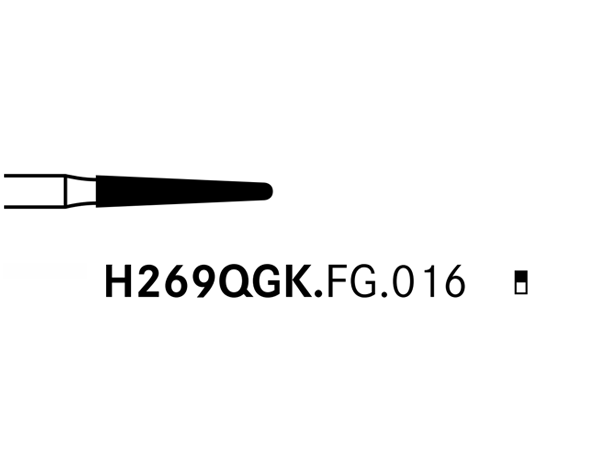 Product Details

Clinical Technique

Technical Details

Configurations

Resources
EndoGuard, cross-cut bur for endodontic chamber preparation with a non-cutting tip.
Set the course for Endo success: The Komet® EndoGuard bur sets the course for success from the beginning of endodontic treatment, creating an ideal access cavity in minimal time and with minimal effort before subsequent preparation of the root canal. Used immediately after the pulp chamber has been opened, the EndoGuard bur efficiently and safely simplifies the creation of a straight-line access cavity.
Perfect access cavity: After the initial opening of the pulp chamber, the view of the cavity is improved and the discovery of the root canal orifices is facilitated by removing any dentin overhangs. The straight-line access to the root canal system minimizes the risk of inadvertent canal transportation and fracture of the file.
Protection of the pulp chamber floor: The EndoGuard is provided with a safe, rounded, non-cutting tip to protect the floor of the pulp chamber and to avoid excessive removal of hard dental substance.
Elimination of undercuts: Thanks to the tapered shape of the EndoGuard, the preparation of undercuts is avoided ensuring that infected tissue is not left behind in the pulp chamber.
Efficient cross-cut toothing: Thanks to its cross-cut toothing, the EndoGuard allows particularly efficient, yet smooth work. Complete control of the instrument is therefore guaranteed at all times.
Indications for Use
Access Cavity preparation.
Looking for a way to easily switch to Komet burs? Download and then print a Komet Bur Conversion Card here:
Shank Types
Maximum Permissible Speed Legend
Friction Grip Shank:
H269QGK.FG.012: 5-Pack (Item Number: 338137)
[MOST POPULAR] H269QGK.FG.016: 5-Pack (338030)
Friction Grip Long Shank:
H269QGK.FGL.016: 5-Pack (338138)