Utilizing a Soft Tissue Diode Laser for a Direct Resin Restoration
"Diode lasers are becoming increasingly utilized in dental practices, both because they are less expensive to implement than CO2 and Nd:YAG lasers and due to the wide range of effective treatments afforded by these devices. Soft tissue laser uses include sulcular debridement, reduction of bacterial levels in periodontal treatment, biopsies, frenectomies and gingivectomy procedures to name a few. The use of lasers as an adjunctive or alternative option can help facilitate treatment and has the potential to improve healing and outcomes. Potential advantages over conventional methodologies include improved precision and visualization, less discomfort for patients as well as greater hemostasis for the operator to deliver ideal results. Lasers are becoming an adjunctive treatment methodology, as well as a stand-alone addition to the traditional dental armamentarium.
Diode lasers such as the Bluewave (Clinician's Choice) provide sufficient power to modify soft tissue or alteration of the gingival margin to improve the working field of the operator while working in a temperature range recommended to avoid negatively affecting osseous support. The 810 nm diode laser is engineered to make laser therapy truly convenient and expedient. Featuring a long-lasting lithium-ion battery, light-weight design, and wireless foot pedal, the Bluewave is truly portable and allows the clinician to move between operatories with ease. Three intuitive and easy-to-use settings simplify treatment protocols, with an additional custom setting for individual user's preferences. Its unique blue aiming beam produces higher contrast on oral tissues and blood than the traditional red beam for enhanced visibility and efficiency. The curved, ergonomic contours of the handpiece provide better posterior access in multiple positions, reducing hand fatigue during longer procedures. Disposable tips eliminate the inconvenience and inconsistency of strip-and-cleave systems."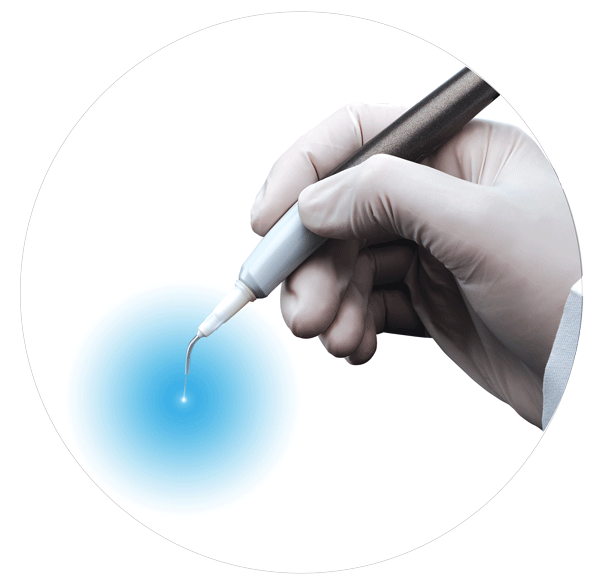 The case we highlight is one of the many opportunities for which a soft tissue laser can be utilized to provide an optimal outcome. In this particular case we find ourselves making a decision on whether or not we can restore this tooth without having to replace the existing restoration. Mesial buccal decay under an existing crown can provide a challenge for any clinician. (FIG. 1)"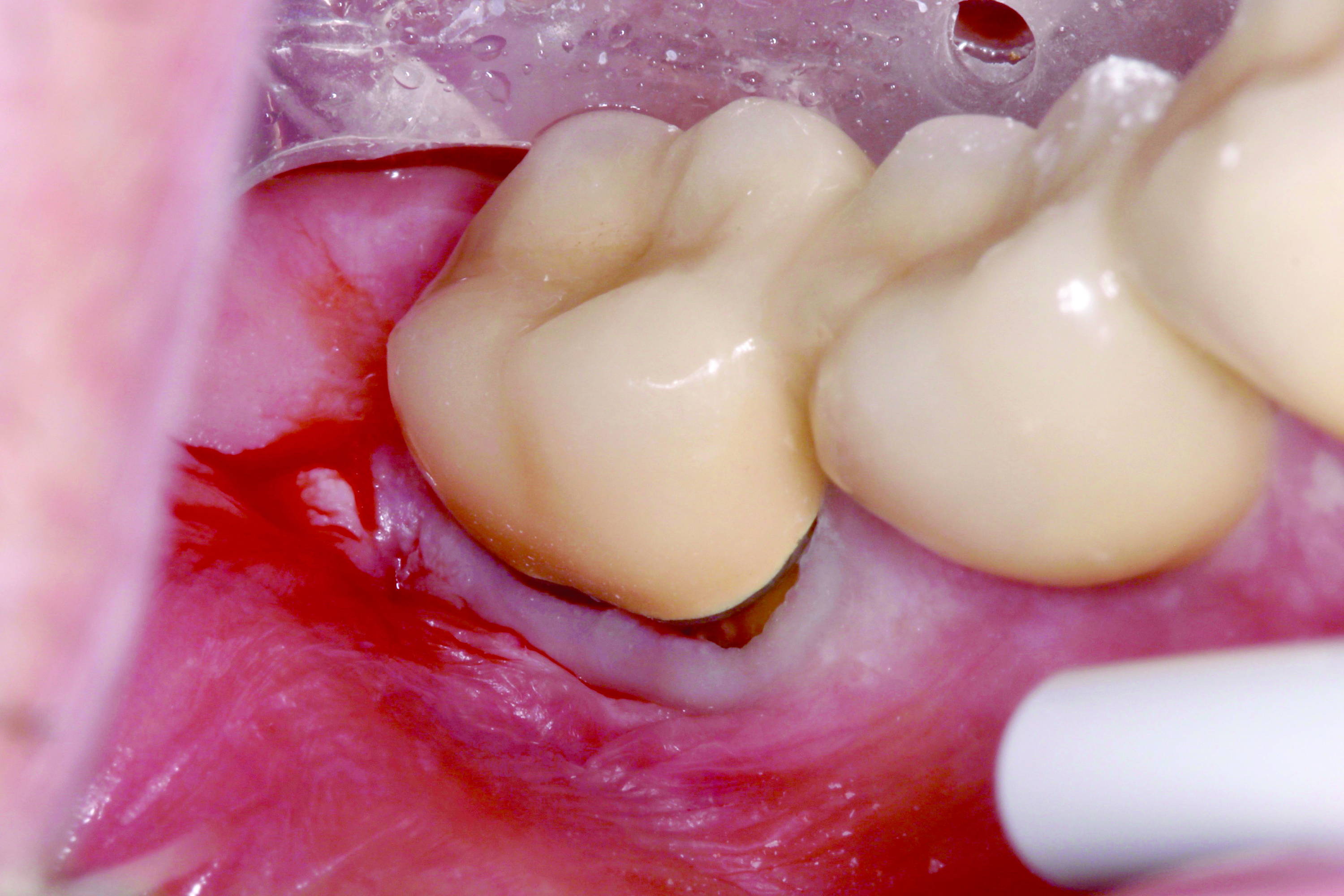 Patient's age and financials being an issue, it was decided to repair the existing crown with a direct resin restoration. Being able to control the environment, a DryShield (DryShield) was placed and my 4mm Bluewave fiber tip was initiated with aid of carbon paper. (FIG. 2)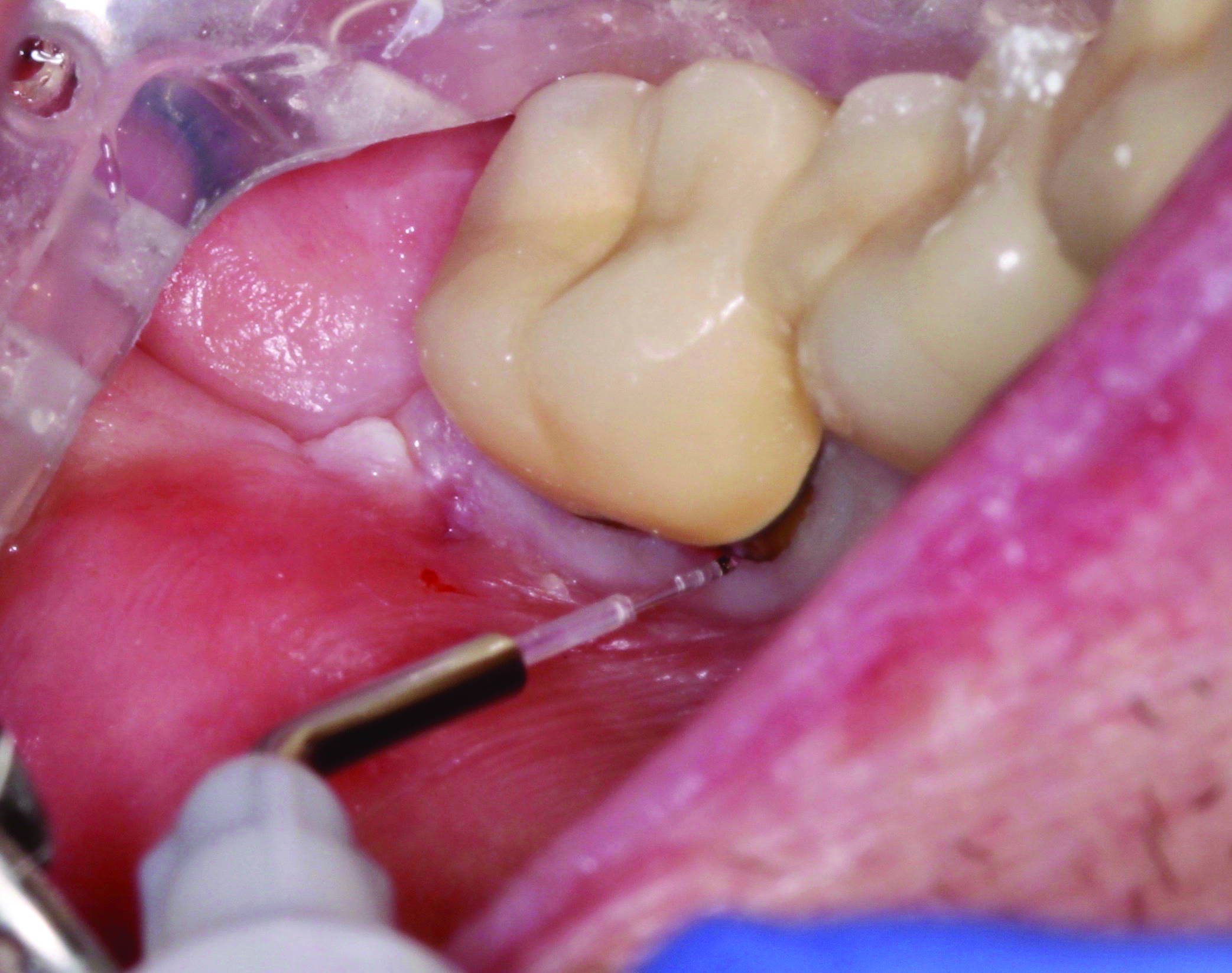 Working from the pre-set "cut" button, I slowly began to remove the necessary tissue needed to allow for the proper access for decay removal as well as restoration placement. The ability of the laser to control the hemostasis in the area made it ideal. (FIG. 3)
After following my bonding protocol, we were able to place our final restoration in a stress-free environment due to the Bluewave controlling a very difficult situation. (FIG. 4)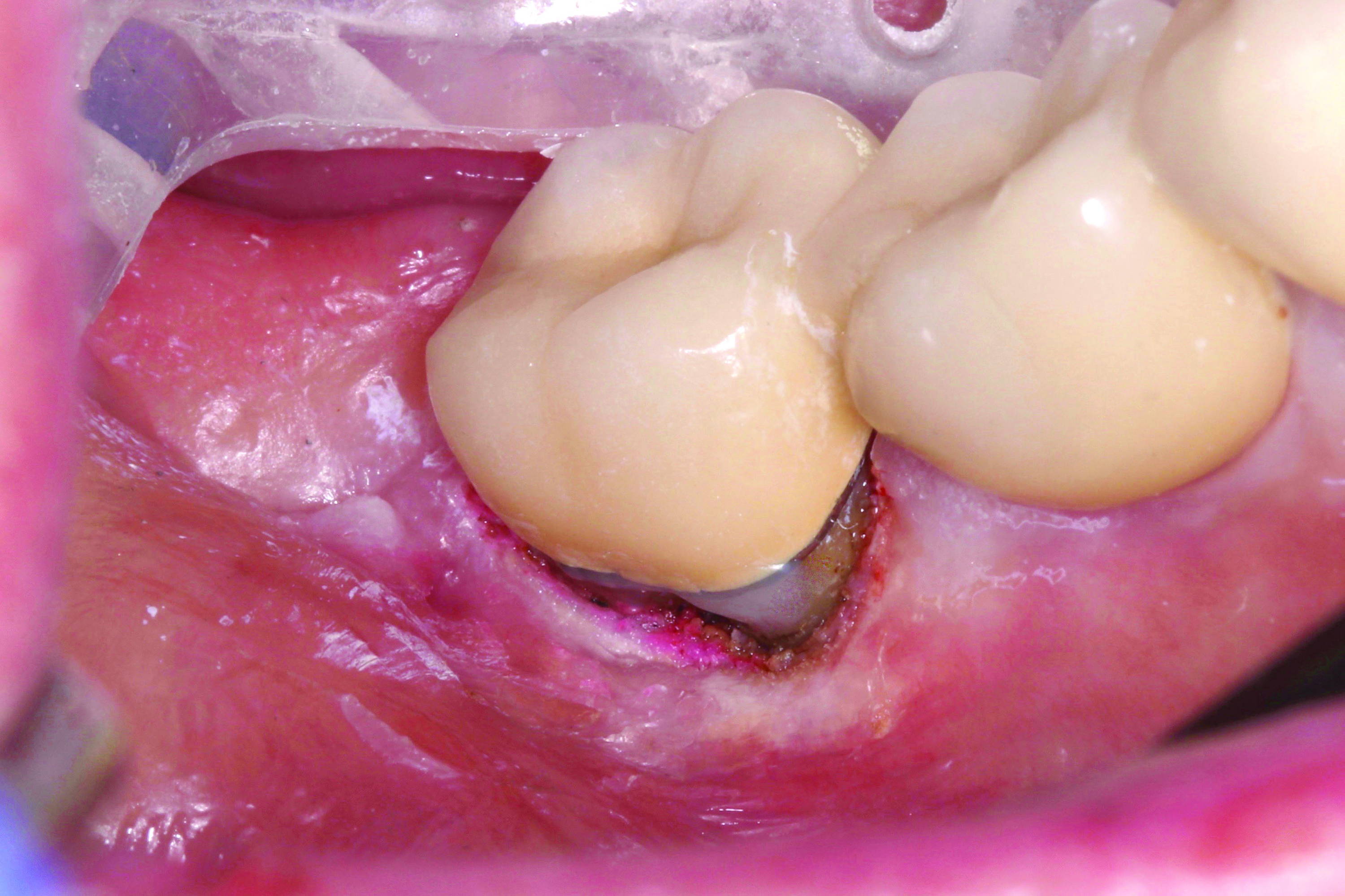 The soft tissue diode laser has become a "must have" mainstream technology for every general practice. The science, ease of use, and affordability make it simple to incorporate. The laser is now the essential "soft tissue handpiece" for my practice.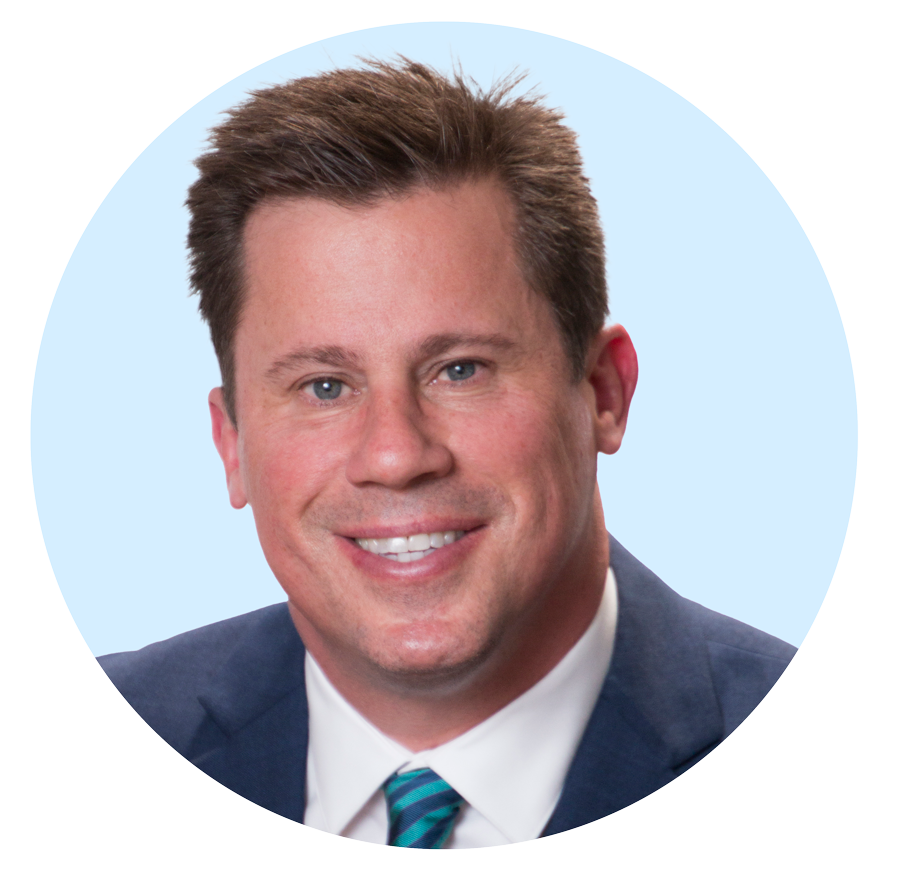 Troy Schmedding
DDS, AAACD
Dr. Troy Schmedding is a 1993 honors graduate of the Arthur A. Dugoni School of Dentistry in San Francisco, California. He maintains a private practice in Walnut Creek, CA where he focuses on aesthetic and functional dentistry. An accredited member of the American Academy of Cosmetic Dentistry, he lectures both nationally and internationally on aesthetics and restorative materials. He has also written and published numerous articles on restorative materials and protocols in numerous dental magazines. Dr. Schmedding also serves as a Key Opinion Leader for numerous manufacturers, helping develop and bring new products to market.

This article was originally published in the Clinical Life™ magazine: Fall 2022 edition
Clinical Life magazine is a premier periodical publication by Clinical Research Dental Supplies & Services Inc. Discover compelling clinical cases from Canadian and US dental professionals, cutting-edge techniques, product insights, and continuing education events.

What is the future of laser dentistry?
Laser dentistry involves the use of lasers to perform a variety of dental procedures, including tooth repair, gum reshaping, and the removal of decay and tissue. The use of lasers in dentistry has been increasing in recent years due to their ability to accurately and precisely remove tissue and harden filling materials.

There are several different types of lasers used in dentistry, including carbon dioxide lasers, erbium lasers, and diode lasers. Each type of laser has specific uses and advantages in dental procedures.
One of the main benefits of laser dentistry is the ability to perform procedures with less discomfort and faster healing times for the patient. Lasers can also be more precise than traditional dental instruments, which can result in less tissue damage and fewer complications.
In the future, it is likely that the use of lasers in dentistry will continue to increase as more research is conducted and new applications for lasers are developed. Some potential areas of growth for laser dentistry include the use of lasers for tooth whitening, the treatment of gum disease, and the preparation of teeth for fillings and crowns.
It is also possible that the use of lasers will become more widespread in general dentistry practices, as the cost of laser equipment continues to decrease and more dental practitioners are trained in their use.
Read below the article by Dr. Troy Schmedding, DDS, AAACD on using soft tissue diode laser when restoring a tooth without removing an existing crown.