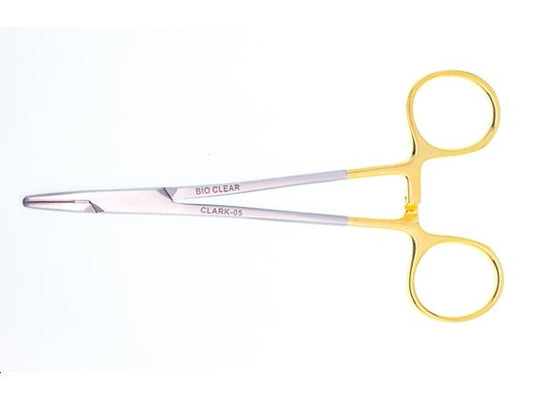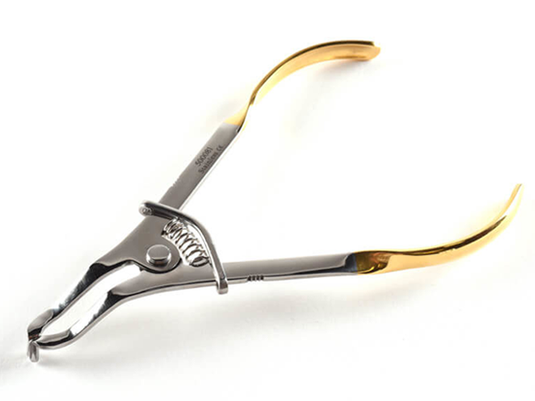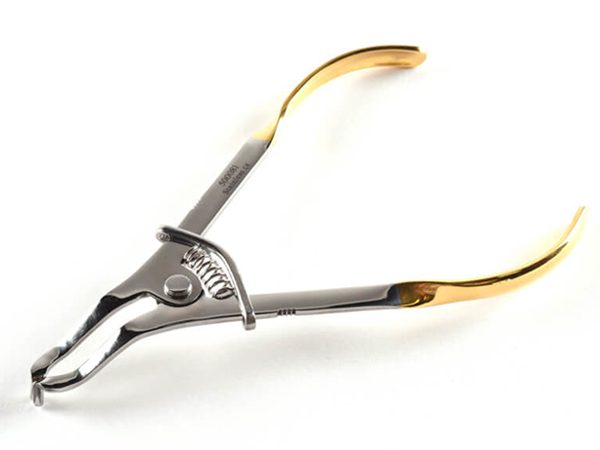 Product Details

Configurations

Resources
The Bioclear™ Clark Instrument Set contains the instruments used in the Bioclear Method:
The Clark Explorer's (C1) points are stiff and ideal for removing matrices.
The special narrow tipped Sculpting Point (C2) is used for adapting matrices & creating occlusal anatomy.
The Curved Sculpting Paddle (C3) is designed for adapting matrices and sculpting composite.
The Micro Hemostat (C5) has a special narrow tip and is ideal for removing matrices.
The ergonomic round Scalpel Handle (C6) is great for cleaning up excess composite.
The Curved Micro Pliers (C7) are used for matrix placement and adaptation in both anterior and posterior restorations.
The Micro-Sculpting Scissors (C8) are sharp and small and great for trimming matrices.
The Twin Ring Forceps (C12) are specially engineered for use with the Bioclear Twin Rings.
Clark Elite Composite Instrument Set C10 (Item Number: 069108):
1 x Clark Explorer C1
1 x Clark Sculpting Point C2
1 x Clark Curved Sculpting Paddle C3
1 x Micro-Hemostat C5
1 x Scalpel Handle C6
1 x Curved Micro-Pliers C7
1 x Matrix Sculpting Scissors C8
Clark Basic Composite Instrument Set C9 (069107):
1 x Clark Explorer C1
1 x Clark Sculpting Point C2
1 x Clark Curved Sculpting Paddle C3
Each instrument is also available individually:
Clark Explorer C1 (069100)
Clark Sculpting Point C2 (069103)
Clark Curved Sculpting Paddle C3 (069101)
Micro-Hemostat C5 (069104)
Scalpel Handle C6 (069105)
Curved Micro-Pliers C7 (069106)
Matrix Sculpting Scissors C8 (069102)
Twin Ring Forceps C12 (069109)