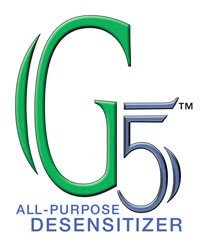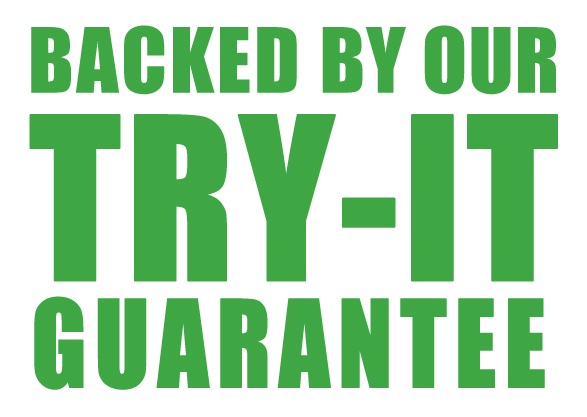 Click to download: Clinical Product Sheet
A multi-purpose desensitizer, G5 will:
Eliminate post-operative sensitivity in posterior composite restorations.
Eradicate sensitivity under temporary crowns & bridges.
Desensitize roots.
Desensitizers Are Not Created Equal
Post-operative sensitivity with posterior composite restorations is an ever-present clinical problem. G5™ is an all-purpose desensitizer and re-wetting agent that effectively eliminates post-operative sensitivity, with clinically predictable results. A glutaraldehyde-based desensitizer, G5 also contains water and HEMA. With its glutaraldehyde component, G5 acts by coagulating plasma proteins within the dentinal tubules and thus, can intrinsically block dentinal tubules with coagulation plugs seen to a depth of 200 microns. Glutaraldehyde has been shown to provide a significant decrease in sensitivity on hypersensitive teeth, while statistical analysis shows no difference in bond strength between treated surfaces and controls. G5 has little or no effect on the retention of crowns luted with zinc phosphate, glass ionomer, or resin modified glass ionomer cements and is one of only a very few desensitizers that does not adversely affect the bond strengths of resin cement to dentin.
G5 is also an excellent desensitizer for use under dental amalgams. In addition, glutaraldehyde with HEMA shows profound in-vivo antibacterial effect that seems to prevent bacterial growth in tooth/restoration interfaces and can produce gap free margins. G5 is the answer to your clinical challenges with virtually all causes of sensitivity.
For Direct Bonded Restorations
For use with one bottle or multi-bottle (4th or 5th generation) adhesive systems that employ wet bonding with the traditional all-etch approach, G5 should be applied as a re-wetting agent after acid etching and before priming. Etch the preparation with phosphoric acid, rinse thoroughly, lightly dry with air or blot with a cotton pellet to remove the water without desiccation, and apply G5 uniformly to the dentin with a MULTI-BRUSH until a glistening surface appearance is achieved. Do not dry G5. Finally, apply your adhesive system as per manufacturer's instructions.
Desensitizing Crown & Bridge Restorations
For desensitization of crowns, scrub G5 into the preparation for 30 seconds to
penetrate the smear layer, dry the preparation (or keep tooth wet with G5,
depending on the requirements of the cement being used) and cement normally.
Rinsing of the tooth after application is optional.
G5 is not recommended for use with self-etch cements.
Note: Eye protection and rubber dam isolation is ESSENTIAL for use with this product.
1. Shupach P, Lutz F, Finger WJ. Closing of dentinal tubules by Gluma desensitizer. Eur J Oral Sci. 1997 Oct;105(5 Pt 1):414-21
2. Dondi dall'Orologio G, Maferrari S. Desensitizing effects of Gluma on hypersensitive teeth. Am J Dent 1993 Dec;6(6):283-6
3. Reinhardt JW, Stephens NH, Fortin D. Effect of Gluma desensitization on dentin bond strength. Am J Dent 1995 Aug;8(4):170-2
4. EJ Swift Jr. AH Loyd, DA Felton The effect of resin desensitizing agents on crown retention. JADA Vol 128, Issue 2, 195-200
5. Cobb DS, Reinhardt JW, Vargas MA Effect of HEMA-containing dentin on shear bond strength of a resin cement. Am J Dent. 1997 Apr;10(2):62-5
6. Felton D, Bergenholtz G, Cox CF. Inhibition of bacterial growth under composite restorations following GLUMA pretreatment. J Dent Res 1989 Mar;68(3):491-5
7. Hansen EK, Asmussen E Comparative study of dentin adhesives. Scand J Dent Res 1985 Jun;93(3):280-7