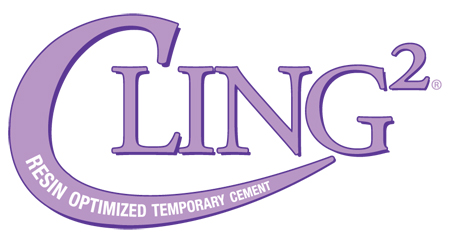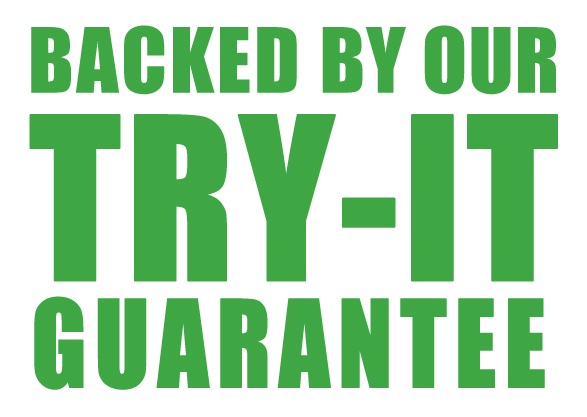 The Resin-Optimized Temporary Cement in a Convenient Paste-Paste, Automix Formulation
When choosing a temporary cement, it's critical to ensure it meets the following characteristics:
Easy removal of excess from around the margins

Good marginal seal to help minimize sensitivity

Good retention but easy removal of the temporary prosthesis (Note: the higher a product's compressive strength, the harder it is to remove tight-fitting temporary restorations)

Low solubility in oral fluids

Compatible with provisional resin restorations, resin core materials, bonding agents, and permanent cements
CLING2 is a zinc-oxide non-eugenol, automix temporary cement with a unique polycarboxylate resin in a paste-paste format. The addition of polycarboxylate optimizes adhesion, soothes the tooth, and provides an excellent seal, while allowing the material to be easily removed from the tooth preparations when desired. Versatile and easy to use, CLING2 is the ideal choice for cementing provisional crowns, bridges, inlays, and onlays.
Paste-Paste, Automix Formulation
No mess, no mixing pads – direct application into provisional crown, bridge, inlay or onlay

Mixes automatically to give you a bubble-free, perfect 1:1 base:catalyst mixture – every time

Small tip minimizes waste

Self-contained system and compact size makes it the ideal and economical choice for dental practices with multiple operatories
Eugenol-Free
Eugenol (an oil), permeates the tooth structure and disrupts the bond of the dental adhesive and cement. It can also adversely affect the pulp by burning the nerve endings, contributing to the degradation of the pulp. Since CLING2 is non-eugenol, it:
Can be used for, and around, acrylic resin materials as well as bisacryl provisional materials

Will not burn or irritate soft tissue

Won't impede on the set times of the adhesive, the impression material, or final cement
Superior Performance
Automix paste-paste (versus traditional powder/liquid products)

No need for a gun

Good adhesion, easy removal

Excess material peels off the preparation

Low film thickness

Efficient 30-second working time and 60-90 second set time

Neutral color for enhanced esthetic compatibility

Excellent marginal seal

Biocompatible – protects the gingival tissue

Resists forces of mastication

2 year shelf life
CLING2 5ml Dual-Syringe # 158900 1-5ml syringe (base & catalyst), 12 mixing tips, instructions, MSDS
CLING2 10ml Dual-Syringe # 158910 1-10ml syringe (base & catalyst), 15 mixing tips, instructions, MSDS