A Premium Brand of Burs You Can Afford
World Leaders In Dental Rotary Instruments
When you're operating a busy practice, it's tempting to overlook burs as a productivity enhancement factor. Maybe you order the same ones month after month, or perhaps you still rely on the bur block you used during your residency. Although burs don't rank highly on most practices' priority list, these small instruments have an outsized impact on efficiency. Whether you're a dentist, dental assistant or office manager, it's time to take a closer look at the burs in your storage systems — and find the mix that unlocks peak productivity for the best possible return on your instrument investment.
Think of the ROI like this: If you put good quality tires on your car, you'll enjoy a smoother ride and better handling, and the tires will last longer overall, delivering more value in your experience and longevity in your investment. Similarly in the dental office, a quality bur will cut more smoothly and efficiently, making every procedure faster and more comfortable for both the doctor and the patient. A quality bur may cost more per unit, but you'll see the savings over time with a decreased of cost per use.

The Komet® line of dental burs are a fabulous addition to CRD's innovative product solutions lineup, and once you try one you'll see for yourself why the superiority of Komet burs is unmatched. Here I'll review a few of the most popular techniques and match them with the appropriate Komet burs.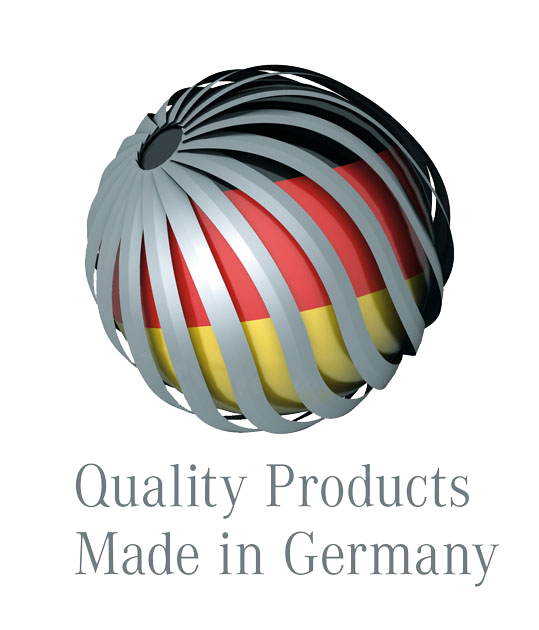 World Leader in Dental Rotary Instruments
In 2023, marking 100 years in the dental industry, Komet® is a worldwide leader in the production of highly specialized dental burs, discs, diamonds and accessories for dental practitioners.
One bur, Two Applications
The most popular carbide restorative bur also has a crown and bridge use as a depth cutter. The #330 and #245 burs are the most popular composite restoration bur as they produce nicely rounded internal line angles (no sharp corners) and are .8 mm in diameter at the widest part of the cutting head. The H24 or #330MW is a version of the #330 where the cutting length is 2.0 mm which can also be used to achieve a 2 mm incisal depth cut. This Kois and Speers technique is widely used in the preparation of crowns and veneers.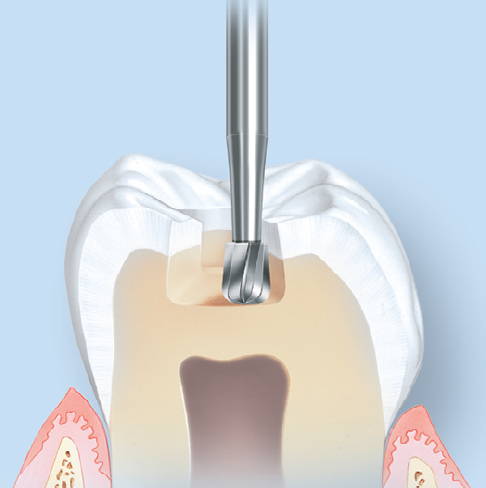 Cavity preparation
H7 Pear
ROI TIP: Reducing your inventory to the most practical burs for each procedure reduces your overall inventory costs, while making your inventory easier to control and organize.
Q-finishers® (yellow and blue stripes) are a multi-fluted carbide and an exclusive design from Komet that can replace up to three burs. The special flutes will remove composite material more aggressively when more pressure is applied. Trimming with moderate pressure will accomplish the initial gross reduction and leave a smooth surface. When a lighter pressure is used, the Q-finishers act like a finishing bur or a pre-polisher. The Q-finishers can trim, refine and smooth the restoration to the point that it will only require a final high shine diamond polisher (A.S.A.P.® All Surface Access Polishers from Clinician's Choice) to complete the restoration.
ROI TIP: Selecting a bur that offers multipurpose opportunity reduces the number of bur steps, and helps you complete the procedure more efficiently.
Delivering high performance and controlled efficiency to facilitate crown preparation procedures, Komet's innovative Deep Purple™ diamonds are specially designed for fast, effective substance removal. Deep Purple diamonds feature high quality and uniformly-sized, extra-coarse diamond grains embedded at the optimal depth for effective, rapid and reliable performance. After usage of the Deep Purple diamonds for the primary preparation, it is essential to apply the identically shaped finishing bur in a red stripe (diamond or carbide) to refine and smooth the margin.
ROI TIP: To balance the speed of completing a crown prep quickly while providing the lab with a clean margin requires the right burs. Rapid axial and occlusal reduction and a refined, smooth margin is the best combination.
These are just a few examples of how the right bur choice can make difficult procedure easier and more efficient. If it's been a while since you last evaluated your bur choices, now is definitely the time to ensure your bur selection appropriately matches your technique. Choosing the right bur can make a big difference in achieving the design of your preparation in the most efficient way. See your Clinical Research Dental representative about Komet burs to learn how to improve your clinical outcomes - book a demo now.

Questions about Sterilization?
This article was originally published in the Clinical Life™ magazine: Fall 2021 edition
Clinical Life™ magazine is a premier periodical publication by Clinical Research Dental Supplies & Services Inc. Discover compelling clinical cases from Canadian and US dental professionals, cutting-edge techniques, product insights, and continuing education events.
Access all previous publications, request printed editions, or subscribe to our newsletter today.
Join our thriving community of dental professionals and elevate your practice to new heights!