Introducing Komet® Diamonds & Carbides for Endodontics
Komet® is the world leader in the production of dental rotary instruments with over 95 years of unparalleled manufacturing excellence in the dental industry. Here, we outline instruments useful for endodontic procedures. To learn more about each of these instruments--or the entire line of Komet products--contact your local CRD representative.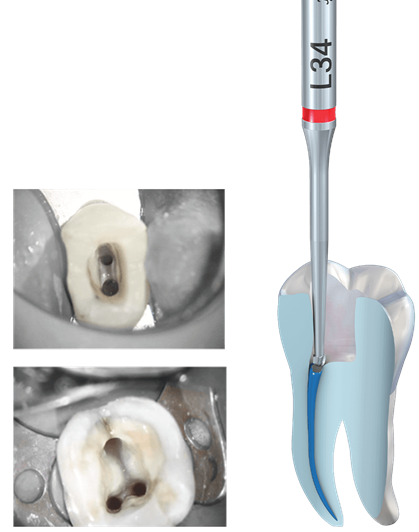 Designed to uncover hidden canals and delicately trace the isthmus. The long narrow shaft allows for better visibility. Ideal for calcified canals and finding canals such as the MB2. H1SML Endo Tracers come in either 31 mm or 34 mm lengths and are available in sizes 004, 006 (#1/2), 008 (#1), 010 (#2), 012 (#3) and 014 (#4).