Macro-Lock Post X-RO Illusion Kits*
Product Description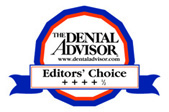 Click to download: Clinical Product Sheet, Testimonials, Oral Health Article "Solving Post-Endo", Article "Light Transmitting", Article "Effect of Aux", Bibliography, Clinical Protocol for Post Cementation
Macro & Micro Retentive
RTD, the world leader in post technology has introduced the next evolution in fibre post composition and performance - the
Macro-Lock™ Illusion™ X-RO
Unsurpassed Radiopacity
The new Macro-Lock Illusion X-RO (eXtra RadiOpaque) has 50% higher radiopacity than previous RTD posts and is the most radiopaque fibre on the market (fig 1).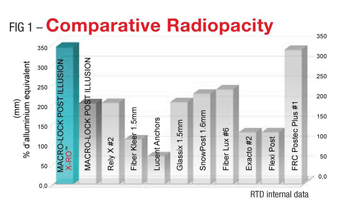 Unsurpassed Strength
The Macro-Lock Illusion X-RO also incorporates a new fibre and a proprietary silane coupling agent that increased the bond between the fibre and the epoxy resin (fig 2). The result is increased flexural strength of 1800-2000 MPa (previously was 1600), and higher fatigue resistance (10 million cycles). This makes the X-RO the strongest fibre post on the world market.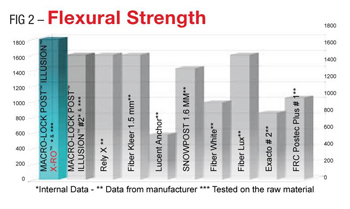 Your Advantages At-A-Glance
An Elastic Modulus close to dentin virtually eliminates the potential for clinical root fractures. In contrast, titanium posts are 5 times more rigid than dentin (100GPa), while steel and zirconium posts are 10 times more rigid (200GPa). Rigidity is what predisposes these posts to causing root fractures.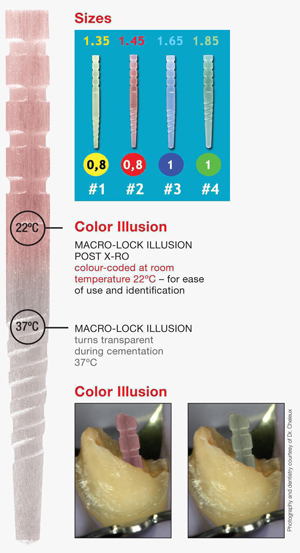 The Colour Illusion
During seating, the post's color disappears when the post reaches the intraoral temperature 37°C, rendering it translucent. Should removal ever be necessary, just remove the crown and spray the post with cold water and the color reappears, making for easy identification of the post's size and location, ensuring preservation of valuable tooth structure during post removal.
Why Choose A Fibre Post Over Metal?
Cast metal posts require at least two appointments, involve expensive laboratory fees and promote root fractures

Parallel prefabricated metal and fibre posts require more dentin removal and introduce right angles (even greater risk of root fracture)

Metal has a high modulus of elasticity (75-200GPa, depending on the alloy). Transfers stress to the apex.

Metal posts are difficult to remove and commonly traumatic to the root structure

Metal posts are unaesthetic, which is self-limiting

Metal has low fatigue resistance, is prone to corrosion and bimetallic galvanic reactions (stainless steel and other base metals)
Click below to view Macro-Lock XRO site
Macro-Lock Illusion Post X-RO Intro Kit #591920 20 Posts (5 each #1, #2, #3 and #4) and 6 Drills (2 universal, 1 each of #1, #2, #3 and #4)
Macro-Lock Illusion Post X-RO Trial Kit #591432 3 Posts (#2), 1 finishing drill (#2), 1 universal drill
---
Warranty Information
Research:
http://www.fiberpostinformation.info/
---
Find Similar Products by Category
---
Customers Who Viewed This Product Also Viewed